Kylie Jenner Isn't A Fan Of New Snapchat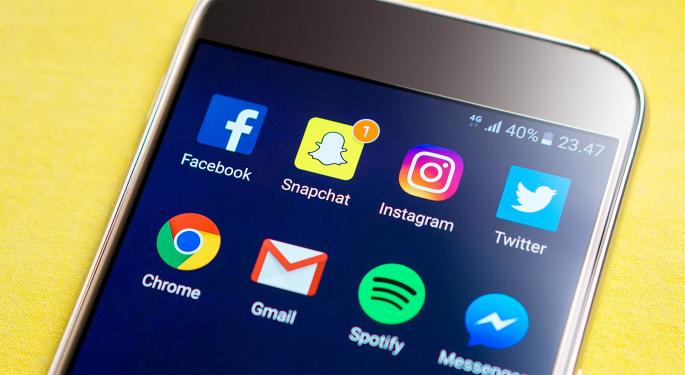 Like so many of its teen clients, Snap Inc (NYSE: SNAP) has plunged from popularity to pariah, effectively shunned by its former friends.
After launching a widely disliked redesign, the social media firm first lost Citi, a Wall Street ally that recently advised investors to sell on negative reviews and potential user decline, and then it lost Kylie Jenner, a critical authority in young-adult culture who confirmed Wednesday the medium's waning cool factor.
sooo does anyone else not open Snapchat anymore? Or is it just me... ugh this is so sad.

— Kylie Jenner (@KylieJenner) February 21, 2018
Jenner's Twitter Inc (NYSE: TWTR) followers, including other social influencers and media stars, corroborated her sentiment toward the app and urged Jenner to pressure change.
It sucksssss :( feel like there is no connection anymore.

— Manny MUA (@MannyMua733) February 21, 2018
The media stars did not directly comment on the platform update, but their remarks coincide with a wider movement of Snapchat users mobilizing to reverse the update. More than 1.2 million signed a Change.org petition this month, although their activism did little to further the cause.
"We'd been thinking about the redesign for a really long time because we were frustrated that when you looked at the [app], both sides looked the same," Snap CEO Evan Spiegel said last week at the Goldman Sach's Technology and Internet conference. "We're excited about what we're seeing so far. Even the complaints we're seeing reinforce the philosophy. The frustrations we're seeing really validate those changes."
In a statement, Snap management assured users that the design will become more comfortable and convenient over time and will adapt to individual user preferences. They intend to improve the experience in the coming weeks with updates enabling sorting and customization.
Related Links:
Every Executive Who's Disappeared From Snap Since Its IPO
Snap Offers Ad Credits To Siphon Advertisers From Rival Platforms
Posted-In: Evan Spiegel Kylie Jenner SnapChatNews Top Stories Tech Best of Benzinga
View Comments and Join the Discussion!