Colorado Cannabis Sales Hit $1.49 Billion In 2017: Taxes Up To $247 Million, Medical Sales Down To $420 Million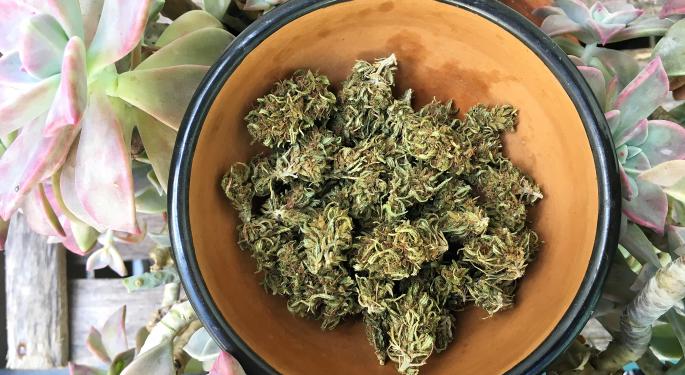 The state of Colorado has released its 2017 legal cannabis tax data, reporting collections of $247.36 million, up from $193.6 million in 2016.
Based on these figures, financial analysis and research firm GreenWave Advisors estimated sales hit $1.494 billion, exceeding its $1.458-billion forecast, and considerably ahead of 2016's $1.3 billion, according to the Colorado Department of Revenue.
Medical marijuana numbers brought a surprise.
Medical marijuana sales in Colorado were on a consistent uptrend since the state legalized cannabis for recreational uses in 2012, although growth rates have been on a steady decline. But 2017 marked a turning point for medicinal cannabis in the Rocky Mountain state, as sales fell by 2 percent year-over-year from $430 million to $420 million, according to GreenWave Advisors estimates.
On the other hand, recreational sales rose by 30 percent year-over-year to $1.074 billion, said Matt Karnes, GreenWave's founder and managing partner. It should be noted that the "cardholder registry has not yet been released for December," he said. But Karnes said he anticipates the figures will likely point to "further deterioriation" in the fundamentals of the medical market.
"The disruption to the growth rate of a medical marijuana market when recreational use is legalized in a particular state is an outcome that we anticipated in 2014 when we launched coverage of the cannabis sector," Karnes said. "This trend is important to note for those interested in obtaining a medical marijuana license in a newly legalized state, because this initial permission basically serves as a call option for when a recreational market is established."
GreenWave views recreational markets as "inevitable," Karnes said.
Related Link: Wonder Women Of Weed: Yvonne DeLaRosa Green, The Latina Revolutionizing Conscious Commerce With Cannabis
Some Perspective On Taxes
Over the last four years, Colorado has collected almost $640 million in cannabis taxes. Below is a breakdown by year.
| | |
| --- | --- |
| Calendar Year | Total Revenue |
| 2014 | $67,594,323 |
| 2015 | $130,411,173 |
| 2016 | $193,604,810 |
| 2017 | $247,368,473 |
| Total | $638,978,779 |
Data provided by the Colorado Department of Revenue.
To provide some perspective, here's the inflation-adjusted median cost of building a school in the U.S. Per some back of the envelope calculations, the $638.97 million in tax revenue would build 34 elementary schools or 12 high schools.
Related Link:
Even Alabama Republicans Disagree With Attorney General Jeff Sessions' Views On Marijuana Legalization
Photo by Javier Hasse.
View Comments and Join the Discussion!
Posted-In: cannabis news Cannabis Taxes ColoradoCannabis News Emerging Markets Economics Markets Best of Benzinga