Benzinga's Insider Buys Of The Week: Dell Technologies, Salesforce, And More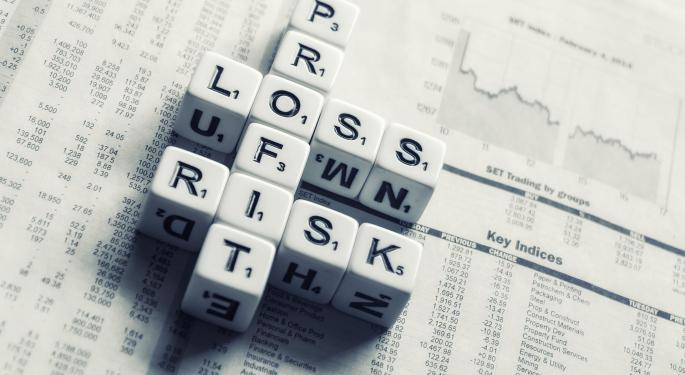 Insider buying can be an encouraging signal for potential investors.
Insiders at a couple of tech companies made notable purchases of shares last week.
Insider buys at one company coincided with lowered guidance.
Conventional wisdom says that insiders and 10 percent owners really only buy shares of a company for one reason -- they believe the stock price will rise and they want to profit from it. So insider buying can be an encouraging signal for potential investors, particularly in an overpriced market or after disappointing news.
Here's a look at some notable insider purchases reported in the past week.
Salesforce
salesforce.com, inc. (NYSE: CRM) saw a director scoop up 6,000 shares of this enterprise cloud computing company at prices of $109.14 apiece, for a total of more than $654,000. This director bucked the trend, as CEO Marc Benioff and other executives have been selling shares since the first of the year.
Note that Salesforce just recently acquired startup Attic Labs. The share price at Salesforce hit a new 52-week high of $110.71 on Friday, so the buy looks like it may have been well-timed despite the lofty level.
The stock is more than 5 percent higher year to date.
Dell Technologies
Dell Technologies Inc (NYSE: DVMT) saw CEO Michael Dell purchase almost 13,000 shares of this Texas-based computer maker at $33.17 apiece. That totaled more than $430,000. He also bought a batch of shares back in December, and his stake now is listed as more than 550,000 shares.
Smart homes were a focus for Dell at the recent CES 2018. Its shares also rose to a new 52-week, high, $86.75, on Friday. The stock is also more than 5 percent higher year to date.
See also: Here Are The 5 Most Bought And Sold Stocks Of TD Ameritrade Clients In 2017
Dave & Buster's
At Dave & Buster's Entertainment Inc (NASDAQ: PLAY), two directors bought a total of 15,000 shares of this dining and entertainment venue operator. At share prices ranging from $44.27 to $45.58, those purchases totaled around $677,000. The transactions occurred after the company lowered its sales and net income guidance for the fiscal year.
Shares of this Dallas-based company dropped sharply after last week's guidance update, to a 52-week low of $43.77. But they ended the week at $47.92 apiece, so these purchases appear to be well timed. The stock is still around 12 percent lower year to date.
Biglari
The Biglari Holdings Inc (NYSE: BH) founder and CEO, Sardar Biglari, has acquired almost 3,400 more shares of restaurant chain operator. At between $417.02 and $419.67 per share, that cost him more than $836,000. Note that Biglari is a frequent buyer of small batches of shares, and his stake is most recently listed as more than 689,000 shares.
Before the end of the year, the owner of Steak 'n Shake and Maxim magazine announced plans to become a dual-class stock with A shares and B shares. The stock closed most recently at $424.04, which is above Biglari's latest purchase prices. The share price is also almost 1 percent higher year to date.
View Comments and Join the Discussion!
Posted-In: Attic Labs Marc Benioff Maxim Michael Dell Steak n ShakeNews Insider Trades Best of Benzinga