Google Chrome Browser Extension Caught Mining Cryptocurrency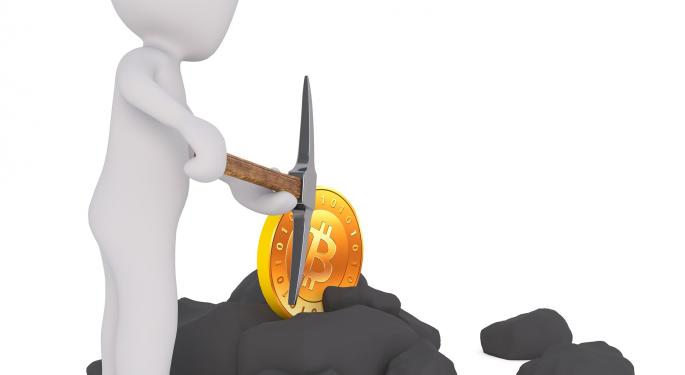 Alphabet Inc (NASDAQ: GOOGL) removed its archive poster Chrome extension Tuesday after some of its 105,000 users reported the surreptitious deployment of an in-browser CoinHive miner.
Early reports suggest the Monero mining script was present on at least four updates of the extension, which facilitates cross-site content posting to Tumblr.
Where Your Power Went
The embedded coding allowed miners to draw computational power to release cryptocurrency, a data-heavy process that exhausts energy sources through the solution of complex math problems. The taxing operation requires heavy hardware investments and, in many cases, resource pooling.
Hacked consumers have nothing to gain from their contributions, which ultimately reward successful power thieves. Miners receive units of cryptocurrency for their labor, which may range from bitcoin's $13,800 valuation to ethereum's $900.
Who Else Siphons Fuel
The compromised extension isn't Google's first encounter with power-siphoning scams. In October, Google Analytics and at least 27 of the firm's Android apps were implicated in mining hacks that tapped into mobile central processing units and drained phone batteries.
Google is also not the first company linked to such schemes.
The Pirate Bay and CBS Corporation (NYSE: CBS)'s Showtime streaming platforms exploited visitors with intentionally placed mining codes, while sites like Politifact.com and WordPress were discovered to be carriers of embedded script.
AdGuard found 220 websites in the Alexa top 100,000 list that were infected, affecting more than 500 million aggregate visitors.
Related Links:
How Wall Street's Head Honchos Feel About Cryptocurrency
View Comments and Join the Discussion!
Posted-In: bitcoin mining cryptocurrency mining Google Chrome mining moneroCryptocurrency News Media Best of Benzinga