Mallinckrodt Sees Slight Positive From Tax Reform, Up To $500 Million Benefit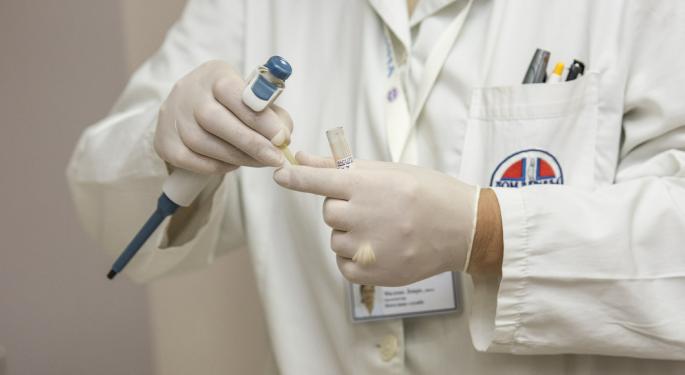 Mallinckrodt PLC (NYSE: MNK), a generic specialty pharmaceutical company, said Friday in an 8-K filing it expects to see an up to $500 million benefit from President Donald Trump's tax reform plan.
What You Need To Know
U.S. government officials passed this week the Tax Cut and Jobs Act and is widely expected to be signed into law. The impact of this tax cut will have a "neutral to slightly positive impact" on the company's non-GAAP adjusted tax expense relative to current law. But in terms of deferred tax benefits, the company expects to see a $450 million to $500 million reduction to its interest-bearing U.S. deferred tax liabilities which stood at $1.6 billion as of Sept. 29. The company does expect the beneficial impact to be offset by tighter limitations on interest expense deductions.
"Notwithstanding the expected offset within the income statement, on the balance sheet, the amount of the interest-bearing deferred tax liabilities will be reduced by the prospective change in statutory rate but not increased by the prospective reduction in the limitation on interest expense," the company said.
Why It's Important
Mallinckrodt now expects interest-bearing deferred tax liabilities to be less than $600 million after both events are reported, and will continue to look for opportunities to offset this liability with tax attributes in addition to interest expense deductions within the limitations described above," the filing said.
"None of the benefit from the two events will be included in the Company's non-GAAP adjusted tax expense. In addition, the Company will continue its established practice of eliminating from its non-GAAP adjusted tax expense any deferred tax benefits resulting from the pay down of its intercompany installment loans. "
What's Next?
Mallinckrodt added that any guidance on the impact of the tax plan to its GAAP tax expense has not been provided due to the "inherent difficulty of forecasting the timing or amount of items that would be included in calculating such impact."
Related Links:
A Cheat Sheet For 2017 Tax Reform
Posted-In: Donald Trump Generic drugs Pharmaceutical Tax Reform TCJANews Guidance Legal Best of Benzinga
View Comments and Join the Discussion!