LD Micro Small Cap Conference To Host A Litany Of High-Profile Execs, Investors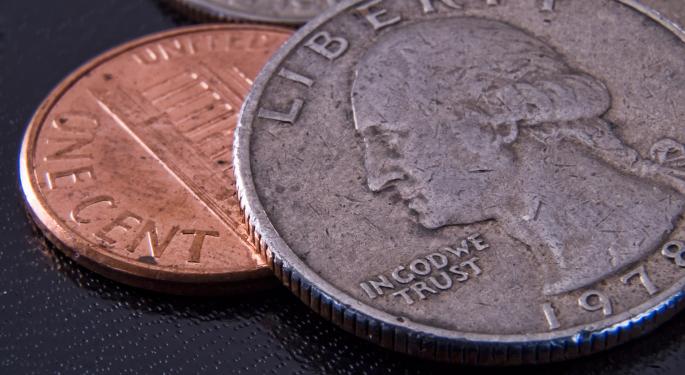 The 10-year anniversary edition of the LD Micro Main Event kicked off Monday, Dec. 4 in Los Angeles, California. The event runs through Thursday.
A focus on "many of the most influential companies in the micro-cap space" has helped the LD Micro event win the riotous title "Woodstock of microcap" in years past. Since the event's inception in 2007, attendance has grown by more than five times.
"We are now turning down more people than we are admitting," LD Micro President Chris Lahiji recently told Benzinga in a phone interview. "Access to [small- and micro-cap executives] is often easier than versus medium and large cap companies. Also, there is often less institutional interest in these small- and micro-cap names."
This year's event will feature around 250 companies varying in size between the micro- and small-market capitalizations presenting in front of an audience over over 1,000 attendees. Click here to see the presentation schedule; LD Micro offered some limited webcasting of the event here.
Why Small-Cap Investors Should Care About This Event
During these presentations, executives will go into detail on operations, market trends, and the different innovations expected to drive their companies forward.
When asked about the environment in which the conference was founded 10 years ago, Lahiji said his team hoped to expand the amount of information available for micro and small-cap companies and their respective investors.
"We would go to 10 to 15 conferences a year and always see the same names present," Lahiji said. "We learned admittance was based on which companies were working with the event organizer. We thought it could be novel to invite higher quality names."
"[For the 2017 event], we've never had the level of influence for our panels," Lahiji said about the excitement surrounding this year's event. Click here to see the event agenda, including times for panels ranging from "How Blockchains Will Revolutionize Our Daily Lives" to an SEC enforcement fireside chat.
Who Will Be At LD Micro 2017
Of the 250+ names, Benzinga expects to attend the presentations for the following companies (times are in Eastern):
What Is LD Micro?
LD Micro also provides investors with a popular index of companies spanning a market cap between $50 million and $300 million. Made up of more than 900 components of U.S. and Canadian companies, the index "is designed to give the most accurate representation of the intraday activity of micro-cap stocks in North America."
"This is the Iron Man of small-cap stocks -- it's a marathon, not a race," Lahiji quipped. He warned for attendees and execs alike to pace themselves and take breaks often. "Come early and get relaxed."
For those investors and traders still looking to win some insight from the conference, filter the Benzinga Pro Newsfeed by keywords "LD Micro" to see all the updates, including insight from the corporate presentations, as well as excitement from in and around the conference itself.
View Comments and Join the Discussion!
Posted-In: News Small Cap Analysis Events Top Stories Exclusives Media Trading Ideas Interview Best of Benzinga