Why Is Cytokinetics Plunging Today?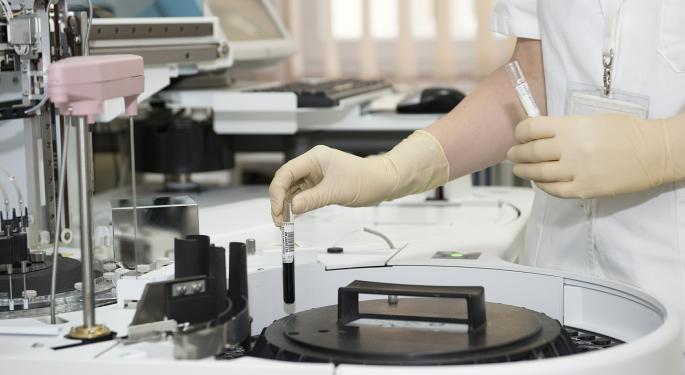 Cytokinetics, Inc. (NASDAQ: CYTK) shares are plunging in pre-market trading Tuesday on the back of negative trial results for its amyotrophic lateral sclerosis, or ALS, treatment candidate tirasemtiv in a late-stage study.
The results of the international Phase 3 study showed tiraemtive did not meet the primary endpoint of change from baseline in slow vital capacity, or SVS, evaluated at 24 weeks, as well the secondary endpoints evaluated at 48 weeks.
The Study
The study was a multinational randomized, double-blind, placebo-controlled trial in patients, with possible, probable or definite ALS.
The 1,000 or so patients participating in the study were given two weeks of open label treatment with tirasemtiv. Subsequently, they were randomized into a double-blind treatment phase with a placebo or one of three dose levels.
See also: Attention Biotech Investors: Here Are November PDUFA Catalysts On The Horizon
The Disease
ALS is a progressive neurodegenerative disease affecting about 30,000 people in the U.S. and a similar number of people in Europe. About 6,000 new cases are diagnosed each year in the U.S. Very few treatment options are available for this disease, which leads to death due to respiratory failure resulting from diminished strength in the skeletal muscles responsible for breathing.
The Drug
Tirasemtiv is a fast skeletal muscle troponin activator, or FSTA, which selectively activates the fast skeletal muscle troponin complex by increasing its sensitivity to calcium, according to a release from the company.
The company said studies demonstrated increases in skeletal muscle force in response to neuronal input; delays in the onset of muscle fatigure; and reductions in the degree of muscle fatigue.
What's Next?
Cytokinetics said it will suspend the development of the drug despite the pharmacologic activity for the mechanism of action. Instead, the company said it intends to focus on its next-generation of FSTA, CK-2127107.
With the therapy candidate showing better efficacy and safety than tirasemtiv in early stage studies, the company said it looks forward to Phase 2 results in 2018.
Cytokinetics shares, which were down 8.64 percent year-to-date ahead of the release of the trail results, were plunging an incremental 35.59 percent to $11.10 in pre-market trading.
Related Link:
Posted-In: CytokineticsNews Health Care Top Stories Trading Ideas General Best of Benzinga
View Comments and Join the Discussion!