Blue Apron, Yogaworks Race To The Bottom Of 2017's IPO Heap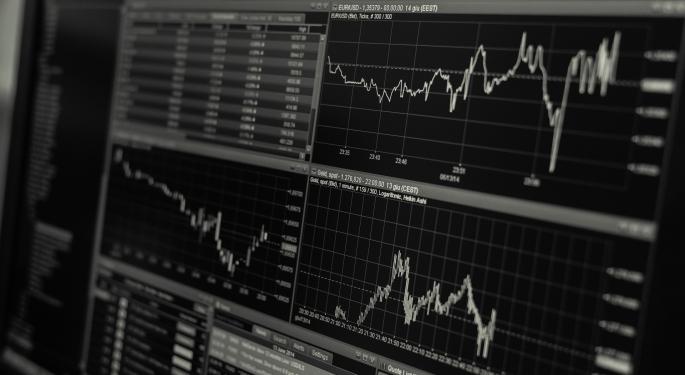 After 2016 marked a low point for initial public offerings, or IPOs, 2017 was expected to bring a reversal of fortune.
High-profile startups in the emerging technology sectors have gone public, including Snap Inc (NYSE: SNAP), the parent of ephemeral photo and video sharing platform Snapchat, and the streaming video platform Roku Inc (NASDAQ: ROKU).
The Winners Among The Losers
The distinction of worst-performing IPO of the year so far goes to Blue Apron Holdings Inc (NYSE: APRN). A close second is Yogaworks Inc (NASDAQ: YOGA). Yogaworks shares have lost about 40 percent of their value, while Blue Apron has slumped by about 68 percent since its June 29 listing.
See Also: 7 Things You Should Know About Altice's IPO
A Walk Through The Rocky Post-IPO Ride
Blue Apron offered 30 million shares priced at $10 per share, at the low end of the $10-$11 range it estimated earlier.
Listing Price: $10
Date of listing: June 29, 2017
Trading Range On Debut: $10-$11
Closing Price on Debut: $10
Gain/Loss on Debut – 0 percent
Blue Apron's descent has been gradual, as it dropped below $10 on its second trading session. By the end of July, the stock had fallen to $6.61. Between August and October, the stock traded mostly between $5 and $6. Come November, the stock breached the halfway mark of its IPO pricing, dropping below the $5 mark. The third-quarter earnings report released Nov. 2 did little to resurrect the sagging fortunes of the stock, with the price sinking below $4. The stock sank further Tuesday after Dow Jones reported comments by CEO Matt Salzberg at the RBC Capital Markets Technology, Internet, Media and Telecommunications Conference regarding Blue Apron's Linden, NJ fulfillment center. The stock slumped over 17 percent to the low $3 range range Monday.
APRN Source: Y Charts
Yogaworks has an equally tough story. The stock never found favor with investors and was in the red on its first day of public trading.
• Listing Price: $5.55
• Date of listing: Aug. 11, 2017
• Trading Range On Debut: $4.16- $5.85
• Closing Price on Debut: $4.85
• Gain/Loss on Debut: negative 12.6 percent
After falling below the $4 level Aug. 18, Yogaworks was mostly confined in the $3-$4 range until Sept. 26. Subsequently, the stock has been locked in the $2.50-$3 range.
YOGA Source: Y Charts
Blue Apron Still Half-Baked?
Blue Apron'sS-1 filing revealed that revenues, which grew at a staggering pace of 338 percent to $340.80 million in 2015, saw a slowdown in growth to 133 percent to $795.42 million in 2016.
The company has reported losses as operating expenses balloon.
Blue Apron's second-quarter financial results released Aug. 10 showed that revenues rose about 18 percent to $238.06 million. The company reported a loss of $31.63 million for the quarter. Recently released third-quarter results revealed a loss of 47 cents per share and revenue of $210.6 million. Average revenue per customer, a key metric, dropped from $246 in the fourth quarter of 2016 to $236 in the first quarter of 2017 . The metric recovered to $251 in Q2, only to dip to $245 in Q3.
Blue Apron recently announced the elimination of 6 percent of its workforce.
Yogaworks Floored
Yogaworks is also a victim of floundering financials and what some claim to be a lack of preparedness for its IPO.
Yogaworks' revenue for the second quarter of 2017 declined from $13.33 million one year ago to $12.49 million. The company reported a loss of 50 cents per share in Q2. Notwithstanding an anemic cash position and negative free cash flow, the company is on an expansion spree, as it adds 14 more studios to the existing roster of 53.
Related Link:
View Comments and Join the Discussion!
Posted-In: Blue Apron RokuNews Education IPOs Movers Trading Ideas General Best of Benzinga