John Kapoor, Founder Of Insys, Indicted On Charges Of Bribing Doctors To Overprescribe Opioids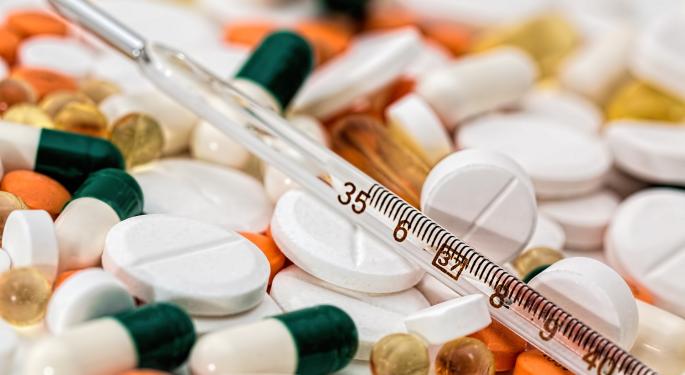 On the same day President Donald Trump was expected to declare the national opioid epidemic a public health emergency, a Boston Federal Court charged John Kapoor, former CEO and chairman of the opioid producing Insys Therapeutics Inc (NASDAQ: INSY), along with six other executives with a racketeering conspiracy.
The narrative is not unfamiliar to Insys.
Nearly a year ago, six former executives were charged on conspiracy to bribe doctors to unnecessarily prescribe Subsys, a fentanyl spray approved to treat cancer pain. The firm was found to have offered kickbacks to promote the narcotic, Kapoor's brainchild, among patients for whom it was unintended.
Kapoor had stepped down from leadership a month after the first round of charges but remained on the board and maintained a 67-percent stake in the company. He is also a former executive and investor of Akorn, Inc. (NASDAQ: AKRX).
"In the midst of a nationwide opioid epidemic that has reached crisis proportions, Mr. Kapoor and his company stand accused of bribing doctors to overprescribe a potent opioid and committing fraud on insurance companies solely for profit," Acting United States Attorney William D. Weinreb said in a statement. "Today's arrest and charges reflect our ongoing efforts to attack the opioid crisis from all angles. We must hold the industry and its leadership accountable - just as we would the cartels or a street-level drug dealer."
Insys and Kapoor are not the only ones accused of profiting from the U.S. opioid epidemic.
Petmed Express Inc (NASDAQ: PETS) was alleged to have marketed its synthetic pet opiate among ads targeting human addicts, and most recently, a former official in the Drug Enforcement Agency blamed McKesson Corporation (NYSE: MCK), Cardinal Health Inc (NYSE: CAH) and AmerisourceBergen Corp. (NYSE: ABC) for fueling addiction by overlooking diversion of products to the illicit drug scene.
Update: The stock slid 22 percent, following even more bad news from President Trump declaring the opioid epidemic a national health emergency. The stock was halted on a code T12 at 5 p.m. ET.
Related Links:
Every Generation Has Its Drug: How People Are Dealing With Opioids, The New (Old) Thing
No Pain, No Gain: How The American Military Wants Big Pharma To Cure The Opioid Crisis
View Comments and Join the Discussion!
Posted-In: Fentanyl John Kapoor Opioid OpioidsNews Health Care Legal General Best of Benzinga