VirnetX Wins Big Patent Case Against Apple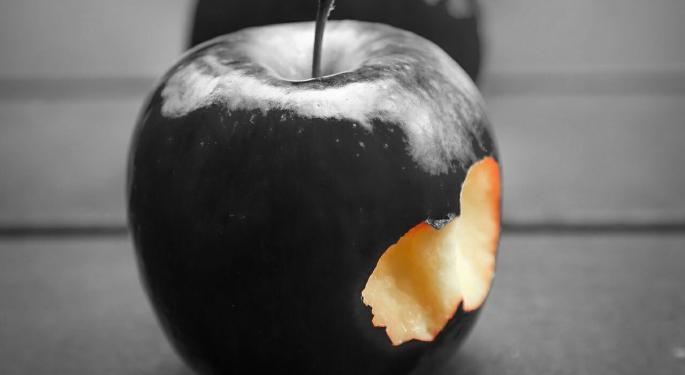 A U.S. District Court upheld a $302.4 million jury verdict vindicating VirnetX Holding Corporation (NYSE: VHC)'s patent infringement claims against Apple Inc. (NASDAQ: AAPL). VirnetX announced the Sept. 29 decision Monday.
The Texas court denied all of Apple's post-trial motions regarding non-infringement, damages and appeals for new trials, while it granted all VirnetX motions over willful infringement and increased royalties.
The latest judgment of nearly $440 million not only confirms a $1.20 jury award per infringing product but includes interest, attorney fees and inflated royalties of $1.80 for periods of willful infringement.
"This Final Judgement amount is large because sales of Apple's infringing products are large," Kendall Larsen, VirnetX CEO and president, said in a press release. "The cost of our security technology in infringing devices has been apportioned and is less than a quarter of one percent of the device's cost. We believe this established per device rate for security is very reasonable and will greatly assist us with our domestic and global licensing efforts."
VirnetX noted that this is the third time a jury ruled in its favor against Apple.
The companies met to discuss the newest order and filed a joint motion Oct. 13 to grant VirnetX another $96 million in negotiated costs, attorney fees and interest.
At time of publication, VirnetX was trading up 3.5 percent at $7.35.
Update: On Monday afternoon, The Verge reported Apple "plans to appeal the ruling — continuing this long-running patent battle, which began back in 2012."
VirnetX closed at $6.50, down 7 percent.
Related Link: Apple Contractors Gang Up On Qualcomm, File Antitrust Complaint
Posted-In: Kendall LarsenNews Legal Tech Best of Benzinga
View Comments and Join the Discussion!