What A Free Marijuana Trade With Mexico Would Look Like: Former President Vicente Fox To Speak In Phoenix Oct. 14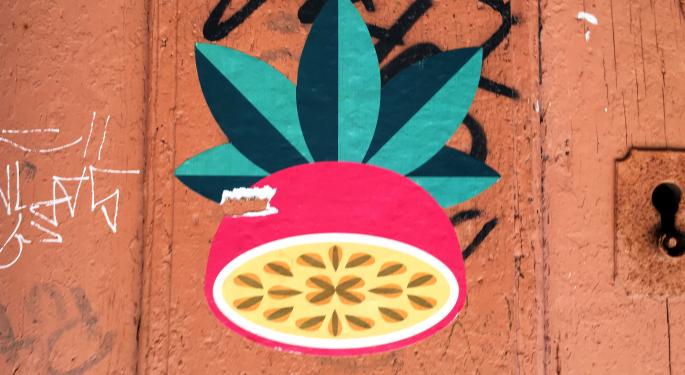 How powerful are Mexican drug cartels? What would a legal cannabis trade between the U.S. and its southern neighbor look like?
Very few people are actually qualified to answer such questions. Luckily for attendees of the third annual Southwest Cannabis Conference & Expo, to be held in Arizona next week, former Mexican President Vicente Fox, who's delivering a keynote on the last day of the event, can.
The Arizona medical marijuana industry is worth $400 million today. Once the state legalizes adult use of the plant in November 2020, it will become a $1 billion market, former prosecutor Demitri Downing, executive director of the Marijuana Industry Association of Arizona and organizer of the SWCC Expo, told Benzinga.
But what does a former Mexican president have to do with the cannabis market in Arizona?
"Arizona is a crossover state with a huge Hispanic population and a tremendous history of international drug trade in relation to marijuana," Downing said. "President Fox represents a major shift in this, for he wants Americans to have a taxed and regulated [cannabis] business model.
"We found it very courageous and controversial that a former president of Mexico, who's very well aware of the dynamics of the country and of who controls what, would step up and take such a strong position in public — contrary to what people would think the cartels would want politicians in Mexico to do."
International Business
With the NAFTA, about 60 percent of tomatoes consumed in the U.S. come from Mexico, where it's easier and cheaper to grow, Downing said. "Cannabis is a comparable crop and Mr. Fox understands that, eventually, marijuana will be grown in Mexico and exported legally to the United States. That's a tremendous opportunity for legitimate farming down the road.
"He envisions this, and that's why he's out to talk about it now … My personal opinion is that Mr. Fox is a courageous visionary," Downing said, arguing that this keynote is supposed to help people imagine the implications of an international cannabis trade with Mexico, creating a dialogue around the huge potential of a rapidly evolving industry.
The Southwest Cannabis Conference & Expo is Oct. 12-14 in Phoenix. For more info on speakers, panels and tickets, follow this link.
More From Benzinga:
How To Get A Marijuana Dispensary License: Expert Shares Fundamental Tips
Millennials Are Smoking Less Weed, But Still Consuming Marijuana: The Rise Of Cannabis Concentrates
View Comments and Join the Discussion!
Posted-In: Cannabis News Emerging Markets Politics Events Global Markets Interview Best of Benzinga