Online Brokerage Shares Dip On Old News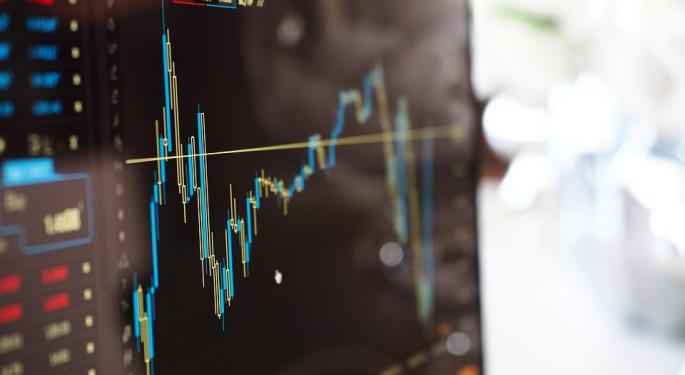 A new Financial Times article Friday reminded investors of an ongoing investigation in Massachusetts related to a practice known as brokerage payment for order flow. The article suggests broker order routing revenue may be at risk, sending shares of online brokerage stocks tumbling.
TD Ameritrade Holding Corp. (NASDAQ: AMTD) was down 3.5 percent and E*TRADE Financial Corp (NASDAQ: ETFC) dipped 1.7 percent.
Under current U.S. law, broker-dealers are permitted to route order flow to certain market centers in exchange for compensation. According to Financial Times journalist John Dizard, the brokers take advantage of this opportunity to pocket major order routing revenue at the expense of their retail clients.
"If you are running a trading venue such as UBS, you want to be able to fill the requirements of sophisticated market participants who demand the best prices at any moment by slotting in buy or sell orders placed by millions of chumps," Dizard wrote.
TD Ameritrade raked in roughly $83 million in order routing revenue in the second quarter alone. Charles Schwab Corp (NYSE: SCHW) $26 million in order routing revenue in the same quarter.
With Donald Trump in the White House and Republicans in control of Congress, the brokerages are likely safe from new regulation on a federal level. However, when Dizard reached out to Massachusetts Attorney General Maura Healey for a comment on routing revenue, he was told the office is unable to comment due to "an open investigation in this very topic." The Massachusetts investigation was first reported back in the summer.
"Schwab is committed to putting the interest of our clients first," Charles Schwab representative Mayura Hooper told Benzinga Friday. "We take our responsibility to providing clients with best trade execution very seriously and have a strong track record of meeting those obligations. Best execution always takes priority when determining where to route orders."
Routing revenue may be safe from federal scrutiny for the time being, but it could start coming under pressure from individual state regulation pending the outcome of the Massachusetts investigation, a concept that clearly spooked broker traders Friday.
Related Link: Dodd-Frank, Financial Regulatory Reform Might Take At Least A Year
Posted-In: Financial Times John Dizard Mayura HooperNews Legal Exclusives Interview Best of Benzinga
View Comments and Join the Discussion!