Acacia Research Owns More In Veritone Than Its Own Market Cap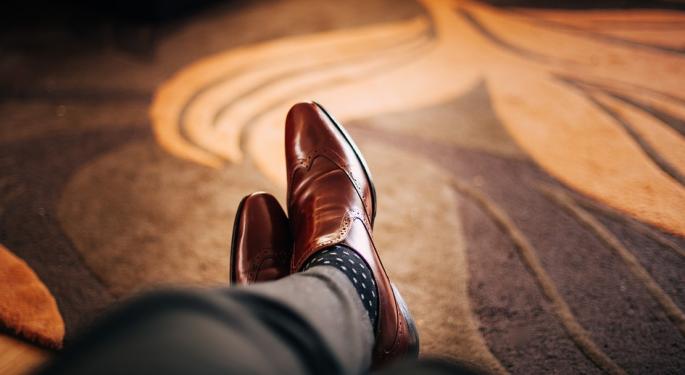 Veritone Inc (NASDAQ: VERI) shares are pulling back sharply Tuesday after soaring 9.37 percent Monday. In sympathy, Acacia Research Corp (NASDAQ: ACTG) was also seen languishing in the red.
What is the link between Veritone and Acacia Research?
Sympathy Play
Veritone is a cloud-based artificial intelligence company. In August 2016, Acacia Research announced a strategic partnership with Veritone, providing it $20 million in funding and an opportunity to invest up to an additional $30 million.
Acacia Research currently owns about 4.12 million shares of Veritone, or 25 percent of Veritone common stock. Additionally, Acacia Research has warrants to buy 809,400 shares of Veritone at $13.61.
Based on an analysis by Seeking Alpha, the current ownership stake and the potential ownership stake on exercising the warrants, would take Acacia Research's stake in Veritone to $234 million (assuming the stock price to be $49.71 where it closed Monday).
Meanwhile, Acacia Research's current market cap is $228 million (as of Oct. 3), which is almost equal to its stake in Veritone. This creates a possible arbitraging opportunity, with Acacia Research being a possible play on the opportunity Veritone presents.
Veritone's gains Monday came on the back of an announcement from the company that it has signed an expanded two-year agreement with iHeartMedia Inc (OTC: IHRT), which gives the latter a license to the former's Veritone aiWare platform for more than 200 of its radio stations in the top 50 markets.
"Incorporating Veritone's artificial intelligence capabilities into the robust and data-focused iHeartMedia media ecosystem is another important step toward a smarter future in audio," shared Tim Castelli, president of national sales, marketing and partnerships at iHeartMedia.
See also: 8 Ways To Play The AI Boom
Veritone's Roller-Coaster Ride
From a low of $7.87 on Aug. 18, the stock rallied sharply and hit a closing high of $65.91 on Sept. 26, a gain of 738 percent in a little over a month. The staggering gains were attributed to a Barron's article, which extolled the virtues of artificial intelligence and Veritone's leading position in the technology.
Veritone IPO'd May 12, listing on the NASDAQ at $15.64 compared to its IPO price of $15. The stock closed down 12.9 percent at $13.07 on its debut.
Ahead of Monday's rally, the stock declined from the Sept. 26 high to $36.88 on Sept. 28, down 44 percent over two sessions following tweets by Citron Research's Andrew Left that suggested the stock could slip back to $20.
However, last Friday, the stock rose 23 percent and gained further on Monday, taking the cumulative gains over Sept. 29 and Oct. 2 to about 35 percent.
A 13-D filing done earlier this week showed that CEO Chad Steelberg beneficially owned 5.4 million shares in Veritone, representing 34.5 percent of its outstanding shares.
At time of publication, Veritone shares were sliding 5.13 percent at $47.16. Acacia Research was declining 2.74 percent at $4.52.
Related Link: Times When Tesla's Musk Voiced His AI Fears
Posted-In: Andrew LeftNews Short Sellers Technicals Movers Tech Media Trading Ideas Best of Benzinga
View Comments and Join the Discussion!