Is There Room For A 'Positive' Media Company? Chicken Soup Entertainment Thinks So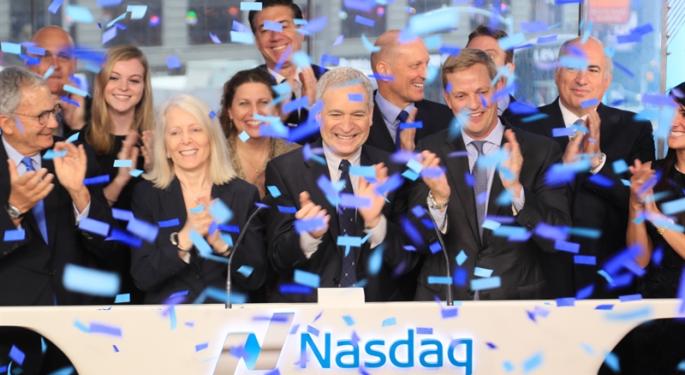 When Chicken Soup For The Soul Entrtnmnt Inc (NASDAQ: CSSE) IPO'd earlier this month, some were confused by the timing and even the decision to go public itself.
Even CEO Bill Rouhana agreed that Chicken Soup has fallen out of the lexicon of pop culture since its heyday in the 1990s. But with media in the state that it's in, the company felt now more than ever there is a need for positive uplifting content.
"In the '90s, it was a well-known brand. It was a bit of a fad, but it was very top of mind," Rouhana told Benzinga. "Since that time, we have continued to sell millions of books around the world, and while we may not be as top of mind, we are still well known [to] millions of people."
Chicken Soup For The Soul Entertainment plans to deliver direct-to-consumer content through a streaming app that the company plans to launch in 2018. Rouhana calls it the Netflix, Inc. (NASDAQ: NFLX) for positive stories.
"There was an opportunity to build a substantial business around positive content," he said.
Related Link: Bad Timing? YogaWorks IPO Follows Weak Reports From Newly Public Companies Like Blue Apron, Snapchat
Ladling Up Positive Stories
While the timing does appear unusual, when taking a closer look, the story makes a bit more sense. Chicken Soup for the Soul had acquired a majority stake in Aplus.com in September 2016, a "positive journalism" blog that was co-founded by Ashton Kutcher.
The Aplus.com acquisition was primarily a strategic demographic move, as the company had a hard time reaching millennials. The purchase was seen to fill the gap and expand reach demographically by acquiring a channel that was already liked by a younger generation.
The company plans to extend its fan base by rolling out a streaming service airing exclusive content, with subscription and advertising viewing options.
"We hope to develop an advertising and subscription streaming service that is available as a choice for our customers. The content itself will cover all the areas of our books," said Rouhana.
There are 17 shows currently in different stages of development, shot for television and online viewing. Kutcher is executive producing two of the shows.
Can Politics Be Positive?
Chicken Soup Entertainment plans to steer clear of political motives that many other media outlets are aligned with, but the company did note that its message of inclusion can be taken as a "liberal slant."
Aware of this notion, Rouhana is unfazed and is committed to aligning the content around the brand's positive rhetoric.
"There is a balance from the sensational negativity. When we are telling positive stories, we are doing it in an entertaining way. The approach we have taken is story-telling, which leads to a positive inspirational outcome, and that is really what we are known for — positive engaging stories that show you that there is good in the world."
View Comments and Join the Discussion!
Posted-In: News Psychology IPOs Top Stories Exclusives Media Interview General Best of Benzinga