Here's How Unpopular You Have To Be In Government To Be Less Popular Than Trump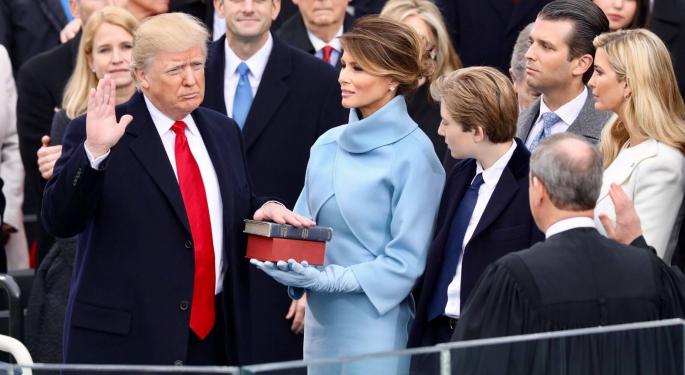 President Donald Trump, despite his electoral victory, has not succeeded in winning the hearts of Americans — if hearts can be measured with approval ratings.
A new poll released Wednesday shows a majority of Americans were embarrassed about Trump holding the Oval Office. The Quinnipiac poll, which surveyed 1,412 voters across the country, found that 51 percent of the Americans feel ashamed of the president.
About 56 percent of the voters polled were more brutal in their assessment, stating that they do not think Trump is fit to be president.
Even as Trump's approval rating hits a nadir, there are other politicians who have managed to fare worse than him.
A poll completed between Sept. 10 and 12 by Economists/YouGov shows approval ratings for Republican Congressional leaders are languishing at or near all-time lows, even among their own party.
Speaker Of The House Paul Ryan's approval rating stands at a weak 24 percent. Among Republican voters, Ryan has a 47 percent approval rating and 36 percent disapproval rating.
Source: Statista
Mitch McConnell, the majority leader of the U.S. Senate, has the backing of 18 percent of voters, while 54 percent disapprove of him. If Republicans alone were considered, 29 percent approve of him but 32 percent disapprove.
Trump's approval rating of 39.5 percent among overall voters is better than both Ryan's and McConnell's.
More worrisome is the fact that only 11 percent approve of the way Congress is functioning. Among Republicans, only about 21 percent have a positive assessment of Congress.
The survey offered a solution for Congress' low numbers: bipartisanship rather than confrontation.
Related Links:
The Sound And The Fury: Trump Threatens To Shut Down Government If Congress Doesn't Fund Border Wall
Trump Tweets Facebook Was Always Against Him, Hints At Collusion With NY Times And Washington Post
Posted-In: Donald Trump Quinnipiac StatistaNews Politics Media General Best of Benzinga
View Comments and Join the Discussion!