Gadfly's Ovide Explains Why Facebook Execs Aren't 'Villains'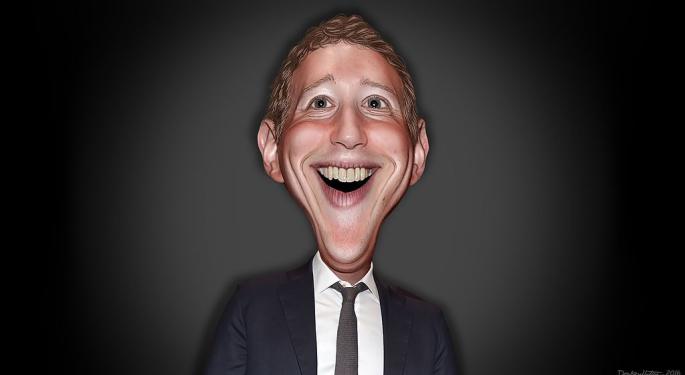 Facebook Inc (NASDAQ: FB) announced last week that it will no longer proceed with a plan to create a new classification of company stock. While this resulted in the stock hitting a two-month low, it also signals that the company's directors aren't "villains," Gadfly's Shira Ovide said.
Facebook faced significant pressure from shareholders not to proceed with its plan, which would be seen as a move to solidify the company's co-founder and CEO Mark Zuckerberg's control of the company, Ovide argued. At the last minute, Facebook settled a litigation suit from shareholders and scrapped its plans before it was implemented, even though it was "clear" that the change was "absolutely a case of Zuckerberg seeking to change the rules of a public company to his own benefit."
The problem is Zuckerberg has already been granted "near-absolute power," and as a co-founder, it isn't unusual for him to want to change the rules. In fact, his 53.4 percent control of Facebook's vote implies he "had the power to approve his share-creation plan by decree."
But Facebook's directors proved to the Street that they won't be "rolling over for the company's powerful CEO" and signaled they aren't "villains." Moreover, while Zuckerberg will still control the company he founded "shareholder democracy also won."
Finally, the social media giant did the right thing, especially when factoring the large amount of public scrutiny for its part in not doing enough to counter "propaganda" during the 2016 presidential cycle, Ovide continued.
Related Links:
Battling Billionaires: Elon Musk Says Mark Zuckerberg's Knowledge Of AI Threat Is 'Limited'
These 'Game Of Thrones' Characters Are Eerily Similar To Real-World CEOs
__________
Image Credit: By DonkeyHotey - Mark Zuckerberg - Caricature, CC BY 2.0, via Wikimedia Commons
Posted-In: Gadfly Mark Zuckerberg Shira OvideNews Top Stories Media Best of Benzinga
View Comments and Join the Discussion!