The Daily Leaf Wants To Become 'The Groupon Of Marijuana'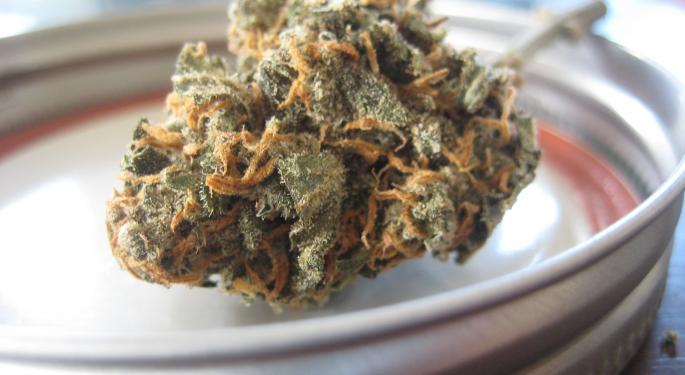 Marketing legal cannabis and cannabis-derived products is not an easy task. There are all sorts of rules and regulations regarding advertising and promotion of almost every kind. So, how do retailers drive traffic, either to their stores or websites?
Some rely on customer engagement platforms that work with text messages. Others prefer to go for old-school discounts. But how do people find out about them if advertising is not allowed?
This is where The Daily Leaf comes in.
The site offers limited-time, limited-stock deals from dispensaries in Portland. Due to federal regulations, customers can't purchase the products directly on the site, but still use it to find the best offers near them. About 15,000 active users take advantage of this service every month right now; as the business expands into new states, the user base is expected to hit 500,000 to 1 million users within the next two years.
"We had this idea of creating a Groupon-type, savings business model where we would be able to post deals from different dispensaries showing their lowest priced items in one online location," co-founder Andy Yashar told Benzinga. "There's really two reasons for people to go to a dispensary. They either go there to find products that they like or to find the cheapest products. The Daily Leaf brings those two together."
Unlike other companies like Baker, which provides dispensaries with complete product catalogs for customers to order from, The Daily Leaf singles out the specific items that could be marked as "deals," co-founder Stephen Gold explained.
The Business
The Daily Leaf derives revenue from subscriptions, which dispensaries, producers and processors pay to get their products featured or advertised on the site. In addition, the company produces some video content and hosts events like Canna Bowl (sponsored bowling tournaments) and the Fore Twenty Golf Tournament, which they assure is "the largest cannabis golf tournament in the Northwest."
"As soon as marijuana is taken off the Schedule I DEA list, we'll be ready to take a piece of each transaction that happens on our website" Yashar added.
The co-founders won't disclose specific financial information at this time. "We will in the next few months," Yashar said. "Right now, we are focused on version-two of our website, which includes a brand new interphase, as well as an app."
What's interesting about version-two of the platform is that dispensaries will be able to track how many people are effectively coming in to their stores thanks to The Daily Leaf; so far, anecdotal data has shown that promoted products are seeing spikes in sales.
For the time being, the company has been self-funded, but the co-founders expect to open their first financing round before the end of this year. The company's main office is located in the Northwest and, as the business expands, it will manage promotions in Colorado, Washington and Oregon. According to Yashar, they will soon open a second office, either in Las Vegas or Southern California, to handle the California, Nevada and Arizona markets.
"We want to have a big presence in those markets, even Arizona, which could turn recreational in the next few years," Yashar said.
"Right now is the time to get into cannabis. As laws progress and people realize that marijuana is a huge money generator, the cost of entry is going to get higher," Yashar concluded.
More From Benzinga:
Montel Williams' Battle With Multiple Sclerosis And The Miracle Of Medical Marijuana
Green Market Report Debuts With Intentions Of Becoming The 'CNBC Or Dow Jones Of Cannabis'
View Comments and Join the Discussion!
Posted-In: Cannabis Politics Top Stories Startups Exclusives Tech Interview General Best of Benzinga