What Changes To Gerrymandering Means For The Business Sector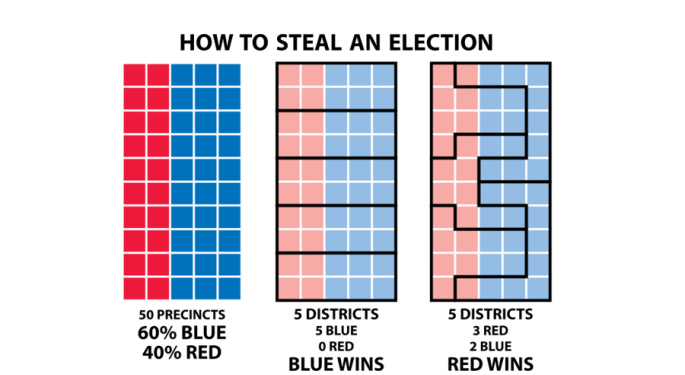 Beyond the irrepressible ire of rural America, Republicans boasted another edge going into the 2016 elections.
According to Associated Press analyses, gerrymandering ultimately fixed the Congressional composition.
After the 2010 census, the GOP had redrawn district lines and reconfigured voting maps to legally skew representation, securing marginal victories in otherwise lost districts without compromising leads in others. The method was widely employed in swing states, resulting in a majority earned more by strategy than raw representation.
Gerrymandering isn't new and has been used to favor both Democrats and Republicans alike, but it's increasingly drawn criticism as a violation of voting rights.
Now, the U.S. Supreme Court is taking up the case and evaluating challenges to the strategy in the context of Wisconsin's GOP-controlled Assembly. The days of extreme gerrymandering may be limited.
Economic Implications
If the Supreme Court rules to regulate the redistricting process, it will certainly affect election outcomes and the constitution of representative bodies, which might then affect the business sector and greater economy. Whether Republicans or Democrats shape tax, economic and education policies makes significant difference, but experts don't think the effects will be of wide consequence.
"I don't think it matters so systematically," said Dennis Quinn, professor of economics at the Georgetown McDonough School of Business. "Remember that the biggest states are still Democratic controlled on balance, excepting Texas, and redistricting doesn't really change the composition of big states too much."
In other words, big states, very populous states with metropolitan areas attracting major U.S. corporations, tend to bleed blue, and Quinn doesn't see that changing with gerrymandering policy, which means resident businesses will see little by way of policy change.
Nonetheless, blocking gerrymandering may serve to benefit the capital markets long term.
"Essentially, gerrymandering is a form of distortion in political markets, and as far as well-functioning markets lead to a well-functioning economy, this is a pretty negative kind of market signal, this gerrymandering distortion," Quinn said. "It's not good for the country."
The Supreme Court will hear arguments for the case Oct. 3.
Related Link: Every President Who Won The Election But Lost The Popular Vote
________
Image Credit By Steven Nass - Own work, CC BY-SA 4.0, via Wikimedia Commons
Posted-In: News Education Futures Previews Politics Legal Events Markets Best of Benzinga
View Comments and Join the Discussion!