Cool Options For The Smart Cars Of Tomorrow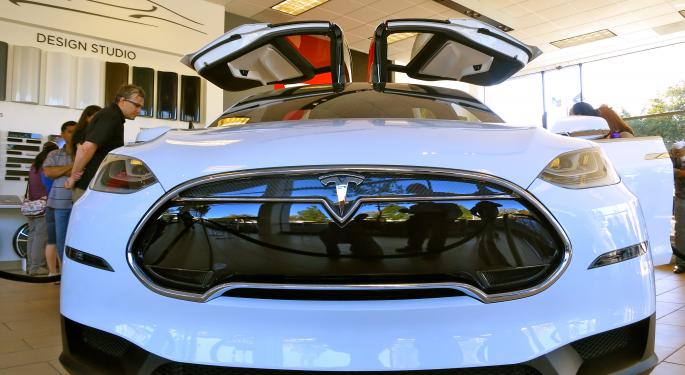 Is that a steering wheel in your car or are you just happy to see me?
There are thousands of fascinating patents out there from the 37 companies dedicated to the self-driving car. Ford Motor Company (NYSE: F) has an idea for a dashboard with a removable steering wheel and pedals.
As first reported by Motor1, the patent says the dash "enables the easy provision of a steering wheel as a customer-requested option." And instead of putting the pedal to the metal, you could put it in the glovebox.
Seems like a lucrative add-on for dealer showrooms during these transitional times.
Plenty Of Patents Could Mean Infinite Infringements
In the brave new world of artificial intelligence, the race for smart cars may find speed bumps in battles over intellectual property.
For example, Acacia Research Corp (NASDAQ: ACTG) is sitting on 49 autonomous vehicle patents that have been cited 3,020 times in more than 1,060 patents belonging to all the big players, according to a study done last month by Bloomberg Law.
But unless the patent-licensing company actually builds a car, it will have a hard time suing for damages if nothing is damaged, industry analysts told Bloomberg BNA. Alphabet Inc (NASDAQ: GOOG) (NASDAQ: GOOGL) is already in a legal dustup with Uber Technologies Inc over a patent dispute.
Related Link: A Look At Everything (Almost) That Interests Elon Musk Besides Building Cars
But rather than delve into the abyss of patent law, here instead are some of the interesting ideas coming down the road.
Forecast: Heavy Cloud Coverage
"We are going to move all info and settings to the 'cloud' (aka server) so any Tesla you drive in the world automatically adjusts to you," Tesla Inc (NASDAQ: TSLA) CEO Elon Musk said on Twitter Inc (NYSE: TWTR).
That means music, steering-wheel settings, temp, navigation will be available for download. It's handy if you're renting a Tesla in Paris, buying a new one or just stealing a model that's nicer than yours.
Braking Good, Not Braking Bad
At least 37 companies are getting into the autonomous car business, according to the California DMV. All are presumably going to have automatic braking that uses sensors to detect imminent crashes.
The government could well mandate it one day. There was a time when no state required seat belts. Now, only New Hampshire gives residents the right to burst head-first out the windshield.
Early Onset Autonomy
Most carmakers already incorporate some autonomy into select models. The BMW Group's self-parking tech for the 5 Series and 7 Series automates the steering, acceleration and braking. It's Traffic Jam Assistant, meanwhile, includes lane-centering steering and full-speed adaptive cruise control (it slows the vehicle down when you get too close to the one ahead).
Once everything comes to fruition, it may eliminate a hallmark of the auto age: Road rage, even the fight over who spotted the parking space first.
So Good So Far That Some People Think It's Perfect
Tesla's Autopilot system incorporates adaptive cruise control, lane-center steering and self-park steering, acceleration and brakes. It's available in 2017 Model S and 2017 Model X. The name of the system itself may seduce some into over-reliance. There have been several accidents, and at least one fatality.
A recent Wall Street Journal story and a July CNN investigation suggested that many engineers were cracking under pressure and resigning because of Musk's willingness to push the safety envelope in the race to dominate the market for the car of tomorrow.
__________
Image Credit: By Steve Jurvetson [CC BY 2.0 (http://creativecommons.org/licenses/by/2.0)], via Wikimedia Commons
View Comments and Join the Discussion!
Posted-In: Bloomberg BNA Bloomberg LawNews Travel Legal Tech Trading Ideas General Best of Benzinga