10 Facts You Might Not Know About 'Superbad'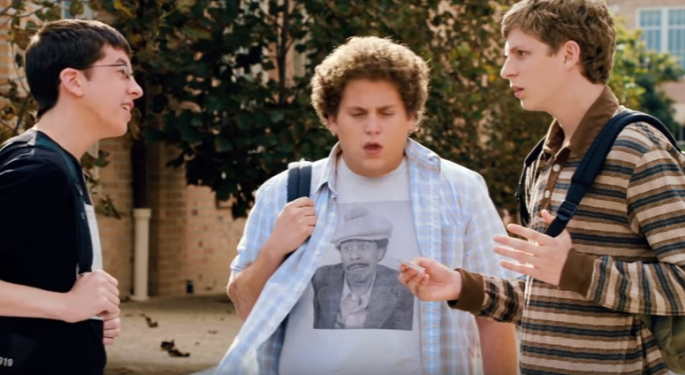 August 17 marks the 10-year anniversary of "Superbad," the breakthrough comedy hit that jumpstarted several Hollywood careers Jonah Hill, Christopher Mintz-Plasse and Michael Cera. It also gave us one of the most infamous characters in movie history, McLovin.
Written by friends Seth Rogen and Evan Goldberg, the movie was a massive success and has become a modern comedy classic, particularly among the teen comedy genre.
In addition to some fun facts Rogen recently tweeted, here are some others.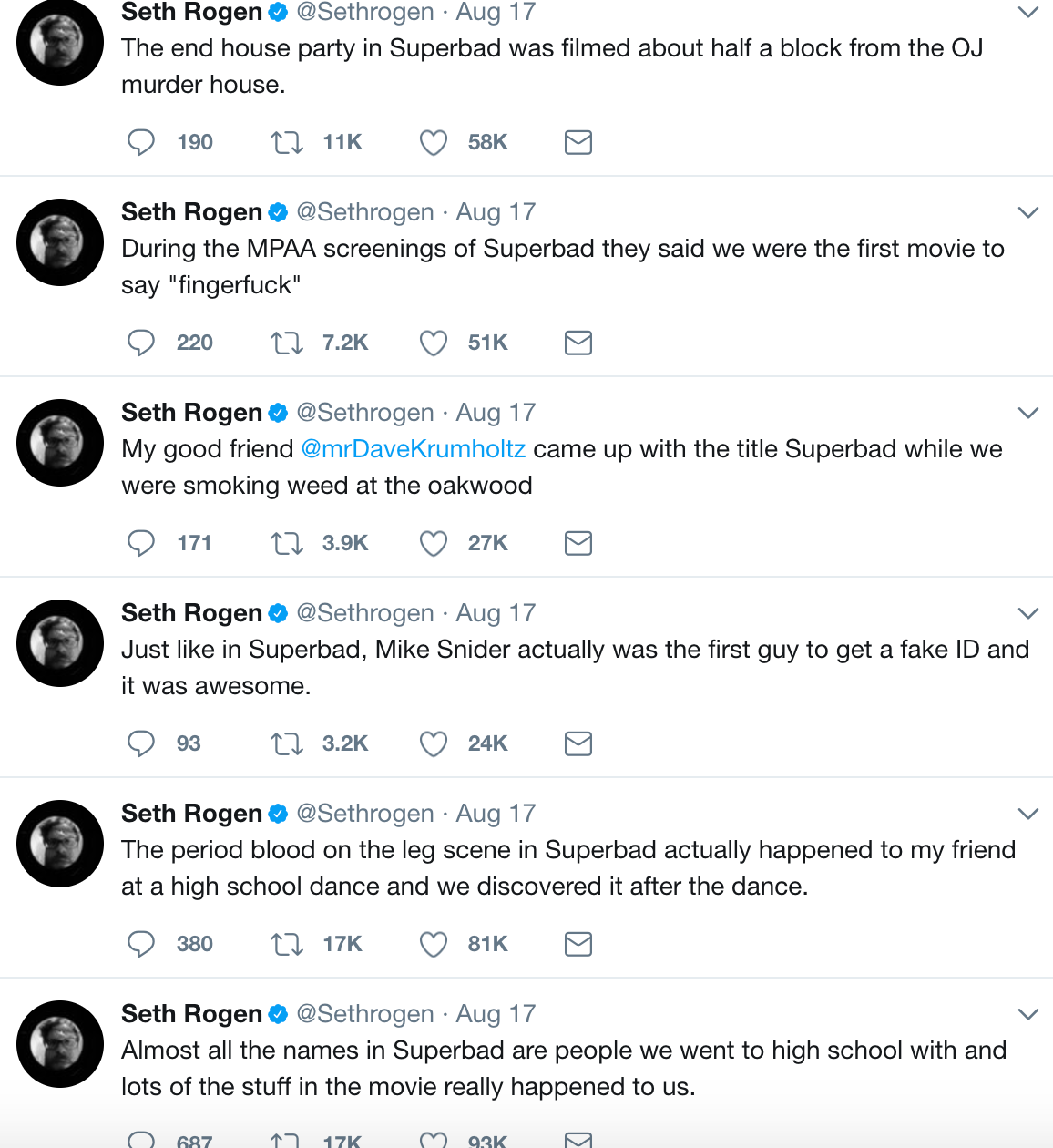 10 Things You Might Not Know
Writers Seth Rogen and Evan Goldberg started the script when they were 13 years old, just because they wanted to see if they could write a movie.
It's Eminem's favorite movie and he referenced it in two songs, "Brainless" and "Ballin' Uncontrollably."
BIg debuts were made -- it was Jonah Hill's first leading role and was the screen debut for Emma Stone and Christopher Mintz-Plasse.
Mintz-Plasse, who played McLovin, was only 17 during the time of filming, so his mother was required to be on-set during the filming of his sex scene.
Jennifer Lawrence was considered for the role of Jules.
Michael Cera's mother read the script before he did and convinced him to try out for the role.
Since Jonah Hill and Seth Rogen are good friends, when casting for the role of Evan, they said they weren't so much looking for a good actor, but more "casting for a new friend."
Water was used for vodka, apple juice for hard liquor, and non-alcoholic beer was used for the party scenes.
On just a $20 million budget, the film grossed nearly $170 million at the box office.
The film cracked the top 500 in Empire's Greatest films of all time list at No. 487.
Image credit: Sony Pictures
Posted-In: SuperbadNews Education General Best of Benzinga
View Comments and Join the Discussion!