Snack As You Go: Cargo Launches On-The-Go Marketplace For Ride-Hailing Services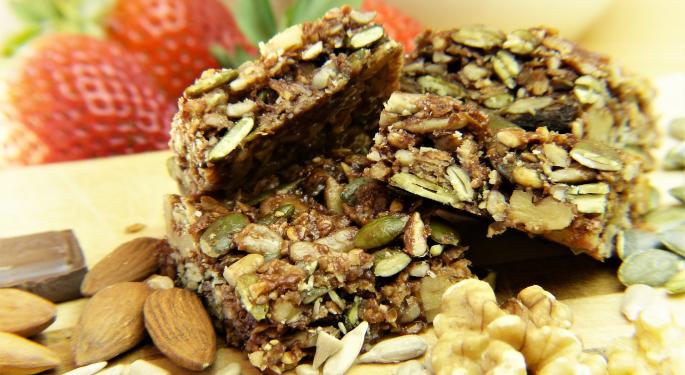 With Uber rolling out in-app tipping nationwide, drivers are now incentivized to provide a premium service and differentiate their ride-hailing experience.
Jeff Cripe is sympathetic to their pressures, particularly as the more crowded and competitive industry is limiting driver pay. At the same time, Cripe is largely reliant on their services and capacity to support his on-the-go living.
"I started to spend so much time in rideshare vehicles and selfishly thought: how do I improve my experience?" he said. "How do I make it more premium? How do I give myself access to things I need on a pretty regular basis when I'm on the go?"
Hence, he founded Cargo, a "two-sided marketplace inside the vehicle that helps drivers monetize their rides but in a way that provides incremental value to the passenger."
The Strategy
Cargo supplies drivers with boxes of complementary and purchasable edibles for their passengers.
Most of the products are travel staples, such as 5-Hour Energy, protein bars, gum or mints, that are purchased from a distributor and resold. The other 30 percent are free samples collected through exclusive partnerships with companies looking to increase brand awareness or test new products. Mars Incorporated, Kellogg Company (NYSE: K) and Pure Growth Organic currently pay Cargo to distribute their samples.
Drivers register on the company website and are shipped a prepacked box and additional inventory at no cost. The box mounts on the car's center console, and patrons can access the vehicle's menu and purchase products on the mobile webpage.
The firm tracks each driver's supply through digital checkout data and proactively replenishes stock through unprompted shipments.
Cripe acknowledged the potential for fraud, for drivers to order boxes and consume the contents without alerting Cargo, but the firm prevents abuses by requiring drivers to register credit cards upon sign-up. If management never hears back from a particular driver or sees no activity on the account and suspects theft, it will charge $25 for the box and another $75 for the inventory.
The Clientele
Cargo is accessible to all drivers regardless of their platform affiliation, but it maintains an official partnership with Uber, which provides access to its driver API and credentials to streamline registration and help customize inventory based on location and typical hours.
The firm only officially launched two months ago, but it's so far received positive feedback from clients, who have reportedly seen an average rating increase of 0.2 stars and reported positive impacts on tipping.
Not only that but Cargo provides additional opportunity for drivers to profit through a tipping option on its mobile web app, from which it draws no commission.
The Future
Cripe sees great opportunity in the current shift toward autonomous vehicles.
"As autonomous [driving] becomes reality, millions of people are going to have so much downtime in their vehicles to be focused on research, entertainment or consumption, and that can be physical or digital consumption," he said. "Cargo really wants to own part of that in-car experience, and we think retail and physical consumption is an important part of it. We're really excited about how that passenger economy and autonomous vehicles starts to develop, and we think we're on the leading edge of helping develop it."
Last summer, it worked with Ford Motor Company (NYSE: F) to build an earlier version of Cargo into an early-concept vehicle that could be sold to ride-hailing fleets.
Related Links:
You Want That For Hurl Or To Go? Uber Drivers More Concerned With Puking Passengers Than Boardroom Shenanigans
Posted-In: Cargo Jeff CripeNews Travel Events Exclusives Interview General Best of Benzinga
View Comments and Join the Discussion!