The Saga Of 'White Boy Rick' Nears Conclusion With Parole Grant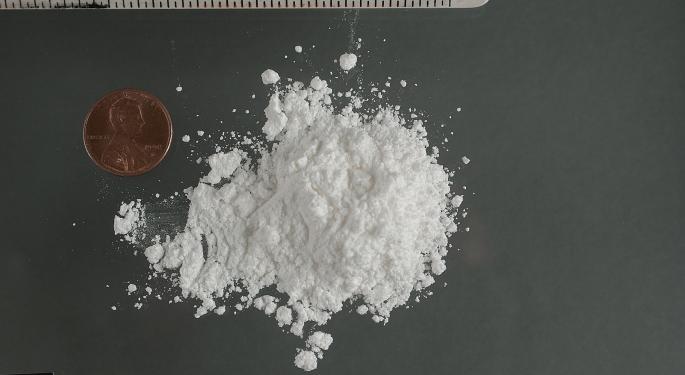 Richard Wershe Jr. — 'White Boy Rick' — was granted parole Friday after serving nearly three decades of a life sentence in a Michigan prison on a cocaine charge.
Wershe, who turns 48 next week, said during a parole hearing last month that he began working as a police informant when he was 14, according to the Detroit Free Press. He later turned to drug dealing and was busted in 1987 with 8 kilos of coke and cash. While in prison, Wershe served as an FBI informant.
"I know that the drugs I sold destroyed people's lives, destroyed the community, cost me 30 years of my life," Wershe said in June. "I feel I have done the time and have been rehabilitated. I wouldn't return to that life."
Not Over Yet
Wershe's days in a prison cell may not be over yet. He faces a five-year sentence in Florida, where he was convicted of racketeering and conspiracy to commit racketeering in 2006 while serving time in a prison in that state while in a witness protection program. The conviction came after Wershe pleaded guilty in a stolen car scheme he participated in while behind bars.
"Wershe can be released from Michigan's custody as early as mid-August and Florida authorities will be informed of his anticipated release," the Michigan Department of Corrections said in a Friday statement.
Twenty-two months of the Florida sentence are remaining after credit for time served, according to WDIV. Wershe's attorney Ralph Musilli told the TV station he's going to ask Florida officials to make his client's sentence concurrent, so Wershe's time in Michigan prisons will count toward his Florida sentence.
"The prosecutors down there don't seem to have a big problem with it, so we again are cautiously optimistic," Musilli said.
A National Case
The case of a teenage Detroit drug dealer and police informant who was arrested prior to his 18th birthday has drawn national attention to drug sentencing laws. Wershe, a father of three, is the longest-serving nonviolent juvenile offender in Michigan history, according to WDIV.
The law Wershe was sentenced under, which required an automatic life sentence without the possibility of parole for the possession of more than 650 grams of cocaine, has been abolished in the time since he was sentenced, according to MLive.
"I lost a lot of years of my life for things that aren't true. I was never the drug dealer … this huge drug kingpin," Wershe told The Detroit News in February. "That couldn't be more wrong. I sold drugs for 11 months."
Posted-In: Detroit michigan Michigan Department of Corrections Ralph Musilli Richard Wershe Jr.News Legal Media Best of Benzinga
View Comments and Join the Discussion!