New CFPB Regulation Takes Away Consumer Freedom To Be Railroaded By Big Banks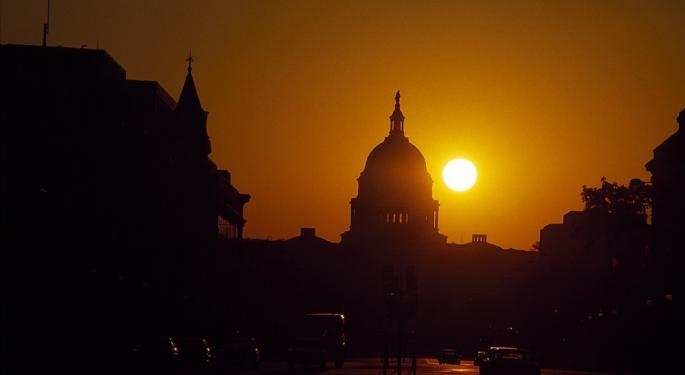 The Consumer Financial Protection Bureau, an agency with uncertain fate in Red-run, anti-regulatory Washington, adopted a rule Monday that will allow consumers to join legal forces in challenging financial institutions.
The regulation would prohibit banks and credit institutions from adopting mandatory arbitration clauses forcing consumers to surrender their right to class action lawsuits. Drafted late in the Obama administration, it would take effect 60 days after being published in the Federal Register.
Implications
The financial sector had previously benefited from the freedom to force individual arbitration, which is easier to settle quietly without correcting business practices warranting complaint.
"A cherished tenet of our justice system is that no one, no matter how big or how powerful, should escape accountability if they break the law," CFPB Director Richard Cordray said in a statement.
Because of the great cost of arbitration, many consumers have opted not to challenge abusive practices, which saves financial companies both time and money. Group filings could prove costly to the industry, as resource-pooling consumers are incentivized to speak up.
Opposition
Rep. Jeb Hensarling of Texas told the New York Times the CFPB regulation should be "thoroughly rejected by Congress under the Congressional Review Act," which gives legislators 60 days to repeal.
The rule has also met pushback from the U.S. Chamber of Commerce.
"The CFPB's rulemaking is based on a highly controversial and flawed study that ignored the practical benefits of arbitration, as compared to the court system, for addressing the types of injuries that consumers most often suffer," the Chamber wrote in a press release. "While arbitration is faster and cheaper for consumers, the Bureau chose to release this rule, which will eliminate the option of arbitration for most consumers. Arbitration has been common practice for decades and provides consumers, employees, and other injured parties with accessible and fair procedures for obtaining redress for claims that cannot be vindicated in court."
The new regulation would be limited to new consumer agreements from financial institutions regulated by the CFPB.
Related Links:
7 Things You Need To Know About Dodd-Frank's Potential Replacement
Keys To Understanding The Legal Battle Brewing Between Ocwen And The CFPB
View Comments and Join the Discussion!
Posted-In: News Futures Politics Legal Top Stories Economics Markets General Best of Benzinga