FTC Begins To Refund Deceived DeVry Students To The Tune Of $49 Million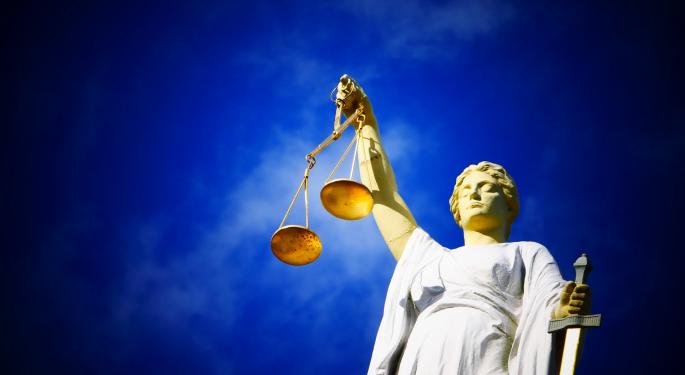 The Federal Trade Commission began distributing $49.4 million in refund checks to defrauded DeVry University students Wednesday. The sum represents less than half of the school's $100 million settlement with the FTC, $50.6 million of which serves as debt relief.
In the suit filed in January 2016 and lasting through December, the commission reported that DeVry, now trading under Adtalem Global Education Inc (NYSE: ATGE), had duped students through misleading advertisements promising higher job prospects and income potential than they could reasonably expect upon graduation.
Specifically, DeVry falsely told prospective candidates that 90 percent of graduates seeking work in their fields actually secured it within six months of graduating, and that alumni boasted incomes 15-percent higher than that of the average college graduate a year after graduation.
"Millions of Americans look to higher education for training that will lead to meaningful employment and good pay," FTC Chairwoman Edith Ramirez said in a press release at the time of the suit's filing. "Educational institutions like DeVry owe prospective students the truth about their graduates' success finding employment in their field of study and the income they can earn."
Refund recipients were students who enrolled in DeVry programs between 2008 and 2015 and paid at least $5,000 in cash, loans or military benefits without having received loan forgiveness through the FTC settlement.
Debt forgiveness comprised the other $50.6 million of DeVry's payment.
The sum included a $30.35 million balance owed on private, outstanding student loans awarded undergraduates between 2008 and 2015, coupled with another $25.25 million in student debt for non-university loans.
Related Links:
A Trump Win Lightens The Regulatory Risk For DeVry Education
Barrington Upgrades DeVry On Positive Expectations For Management Execution
Posted-In: Federal Trade Commission FTCNews Education Legal General Best of Benzinga
View Comments and Join the Discussion!