The Most and Least Useful New Features Coming To The iPhone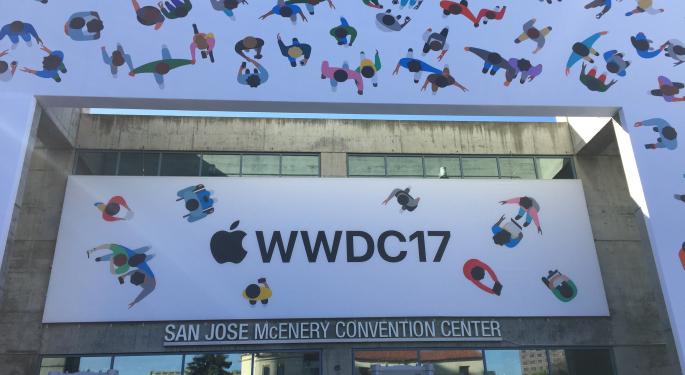 The new iterations of iPhone and iPad may be feature-rich and user friendly, going by iOS 11 details, Apple Inc. (NASDAQ: AAPL)'s newest mobile operating system unveiled at the company's Worldwide Developer Conference held between June 5 and June 9.
The iOS powers Apple's mobile devices, including iPhone, iPad and iPod Touch. The latest version would be available as free update this fall.
Here're some of the most useful and least useful features of the iOS that will power the iPhone 8:
Ranking High In Utility
1. Do Not Disturb
Those heckled drivers who are pressured to answer to the ring their phones while behind the wheels can now heave a sigh of relief. This feature can sense when a person is driving and prevent him from being distracted by calls. Instead, it notifies the driver later, while also sending notification to the caller.
2. (Map)ping In Detail
The new iOS has mapped in detail the locations of major airports and shopping centers around the world, helping users profoundly in their intended trips.
3. Automatic Setup — Getting You Started In A Jiffy
Bought a new iPad or iPhone and sulking at the tedious process of transferring all the personal settings, preferences and iCloud keychain passwords to the new device? Cast the worry away. By merely bringing the new device to your old Apple device, all of these can be transferred securely to the new device quickly.
4. Files App — Organizing It For You
The new Files App allows browsing, searching and organizing of all files in one place, with files accessed not only from the device but also the ones in apps, on other iOS devices, iCloud Drive and across other services such as Box and Dropbox.
5. Money Transfer Made Easy
The new iOS lets money transferred directly to the contacts in the Messages apps through Apple Pay.
Less Useful Features
1. Text Inputting To Siri
In addition to giving voice commands to Siri, Apple's personal digital assistant, the new iOS allows text commands.
2. Photo Enhancement Feature
The camera has new professional-quality filters, allowing users to capture more expressive and natural portrait photos.
Related Links:
What Did WWDC 2017 Do For Apple? The Sell-Side Weighs In
Apple's iPads Are Now The Tablet Of Choice Among Kindergartners
_______
Image Credit: By Minh Nguyen - Own work, Public Domain, via Wikimedia Commons
Posted-In: iOS 11 iPhone Worldwide Developer Conference WWDCNews Events Tech General Best of Benzinga
View Comments and Join the Discussion!