GM Announces Launch Of 130 Autonomous Chevy Bolts In 3 Cities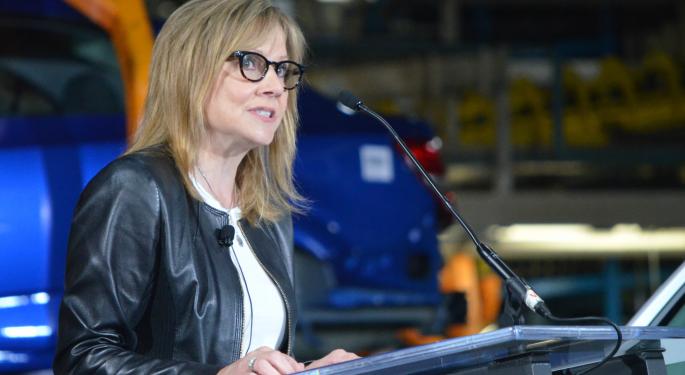 General Motors Company (NYSE: GM) has built 130 autonomous Chevrolet Bolt test vehicles in a factory setting and is deploying them in three American cities, CEO Mary Barra said Tuesday.
The first commercial use of autonomous GM vehicles will be with ride-sharing services, Barra said. The autonomous cars will be tested in San Francisco, Scottsdale and Detroit.
"Our approach over the past year has been to test in challenging, real-world urban environments," Barra said, speaking at the plant in Lake Orion, Michigan, where the Bolts were built. "This next-generation vehicle will allow us to increase that testing and really accelerate our development of safe, reliable and fully autonomous vehicles."
The test cars were built alongside the commercially available Chevrolet Bolt EV and Sonic models. Drivers of electric Bolts have logged 2.5 billion electric road miles since the model went on sale in some states earlier this year, Barra said.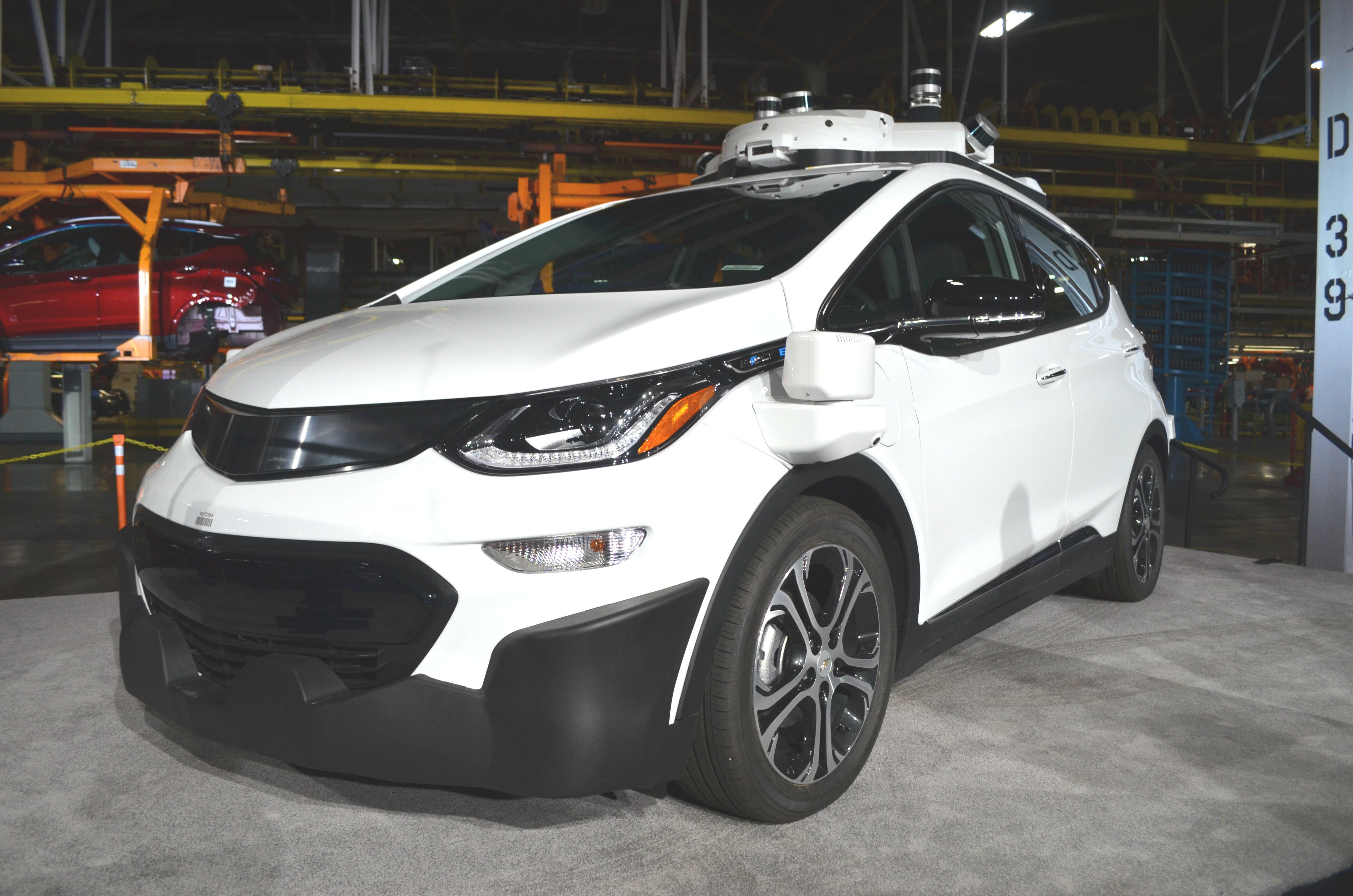 A Chevrolet Bolt autonomous test vehicle. Photo by Dustin Blitchok.
With 90 percent of automobile crashes are attributed to human error, autonomous vehicles could reduce traffic fatalities, Barra said.
"We believe the societal benefits and business opportunity of autonomous vehicles will be significant, and we intend for GM to be the leader in not only their development, but their deployment," Barra said.
Lyft Partnership
GM entered a partnership with the ride-sharing app Lyft last year to test autonomous vehicles. When asked whether the automaker could partner with other companies, Barra said the relationship with Lyft was never an exclusive one.
"We talk to a lot of different companies on all aspects," she said.
GM bought the San Francisco-based autonomous vehicle startup Cruise Automation in 2016, and the company designs the technology underpinning the Bolt test vehicles. CEO Kyle Vogt described the Bolt's hardware — including articulated radar and LIDAR sensors with 32 360-degree lasers — in a video statement Tuesday.
The automaker previously built 50 autonomous Bolt test vehicles with an earlier version of the technology.
Doug Parks, GM's vice president of autonomous technology and vehicle execution, told Benzinga Tuesday that the automaker won't reveal timelines for when fully autonomous vehicles could reach the road.
"Hopefully it's sooner than people think," Parks said.
Story image: General Motors CEO Mary Barra announces the completion of 130 autonomous Chevrolet Bolts at the Orion Assembly plant in Lake Orion, Michigan on Tuesday. Photo by Dustin Blitchok.
View Comments and Join the Discussion!
Posted-In: Chevrolet Chevrolet Bolt Chevy Bolt Doug ParksNews Events Exclusives Tech Best of Benzinga