Grown From Grain: Peter Brandt To Talk Career, Market Philosophy On PreMarket Prep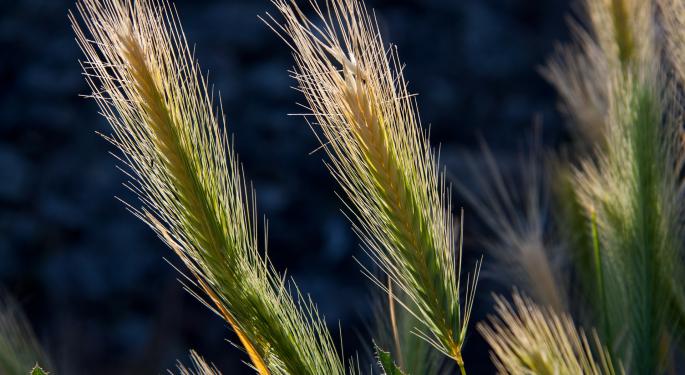 Peter Brandt was once an aspiring proprietary trader. And, by measure of his 42-year career, it seems he's far exceeded his goal.
But the Factor LLC CEO, a market authority on classical charting principles for trading futures and forex markets, wasn't always a proprietary force. He paid his dues in commodities first.
"If there was a niche that I held, it was corn," Brandt said, referencing his early career with Continental Grain Company's ContiCommodity Services. He entered the markets through grain trading in 1976 and began to transition from commodities through a 1980 sugar play.
"It was a huge continuation pattern," he said. "I had to go upstairs for it because I didn't want to be sitting in a corn pit with a big sugar position on. So I kind of left the pit, and that was pretty much it. I became a chartist."
From there, he forged his way through trial and error.
"I knew when I entered the business that I wanted to be a proprietary trader," he said. "So that's the direction I was going. I blew up a lot of accounts in the process. I put together lots of money and lost it over and over again. It probably took me four years to figure out how I wanted to trade."
Saved by luck and improved risk management, Brandt's career took off.
In 1981, he founded Factor LLC, whose research emphasizes aggressive risk management, market speculation and the human components of trading. At last audit, the firm's proprietary trading yielded a 41-percent annual compound rate of return.
Brandt's "Diary of a Professional Commodity Trader" sold as Amazon.com, Inc. (NASDAQ: AMZN)'s No. 1 financial book for 27 weeks, and his "Trading Commodity Futures with Classical Chart Patterns" is considered an industry classic. Additionally, Barry Ritholtz named him one of the 30 most influential people in finance in 2011.
Brandt will join Benzinga's PreMarket Prep show Wednesday to discuss his market approach, career and lessons learned throughout his tenure.
Joel Elconin and Spencer Israel contributed reporting.
View Comments and Join the Discussion!
Posted-In: Factor LLC peter brandt PreMarket Prep PreMarket Prep morning showNews Previews Media