With Netflix-Like Service, Could Video Games Go The Way Of Blu-Rays?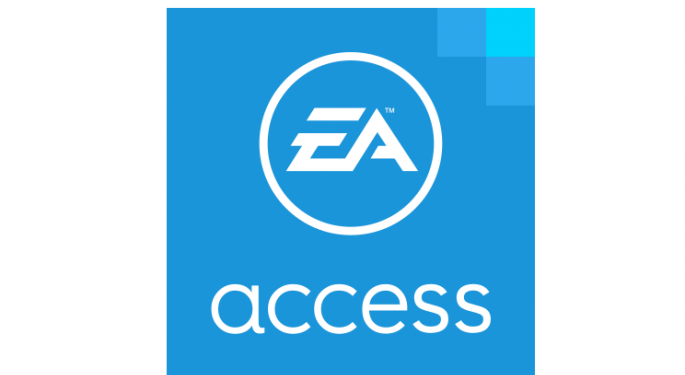 Netflix, Inc. (NASDAQ: NFLX)'s business model has served it well for long, as reflected by its strong financial performance and solid stock showing. No wonder it's being aped by others in a bid to taste at least some degree of success as the original did.
Netflix's business model offers entertainment content using video streaming technology in exchange for a subscription fee. This model is now being tried out by video game console and software makers, as they contend with long development cycles, and exorbitant development costs, sometimes even exceeding the cost of making a movie.
Sony's Tryst With Subscription Service
In order to override these fundamental issues, companies such as Sony Corp (ADR) (NYSE: SNE) have tried out subscription model in the past. Sony launched PlayStation Now, a cloud gaming service that allows users to pay for access to a selection of original PlayStation 3 titles, either on a per-game basis or through a subscription.
A one-month subscription is currently priced at $19.99 and a three-month subscription at $44.99.
However, Sony announced in February this year that it is scaling back notably its PlayStation Now subscription program, allowing it to work only on PS4 and PC after August 15 and taking it off Sony and Samsung televisions, PS3, PS4, PS Vita and Sony Blu-ray players.
Microsoft Jumps Onto Subscription Bandwagon
Microsoft Corporation (NASDAQ: MSFT) announced the launch of its $10 monthly gaming subscription service for Xbox One, called the Xbox Game Pass. This will give console owners access to more than 100 Xbox One and backward compatible games for $9.99 a month.
Unlike PlayStation Now, which is a streaming service, Xbox Game Pass allows downloading like Electronic Arts Inc. (NASDAQ: EA)'s Access. For fee of $9.99 per month, subscribers gain access to games like "Halo 5: Guardians," "Payday 2," "NBA 2K16" and "SoulCalibur II."
Modus Operandi
Subscribers can download these games directly to their system just like a purchase. However, if a player unsubscribes, the games will be removed, although data for those games will still be available if one chooses to restart the subscription or purchase the game.
If a subscriber opts to purchase the games in the catalog, it is available to him at a discount and once purchased it gets added permanently to the Xbox library.
EA's Access allows members to enjoy unlimited play of full EA games on Xbox One, exclusive trials of new EA games before they are released and a 10 percent discount on EA digital purchases on Xbox One — all for $4.99 a month or $29.99 a year, with the option to cancel anytime.
What Prompted The Move To Subscription Model?
Burdened by the long development cycle and high costs, which are rising at a faster rate than the potential revenues, companies are now exploring the subscription model.
Phil Spencer, who now heads up Xbox, was quoted by Guardian as saying, "I've looked at things like Netflix and HBO, where great content has been created because there's this subscription model. Shannon Loftis and I are thinking a lot about, well, could we put story-based games into the Xbox Game Pass business model because you have a subscription going? It would mean you wouldn't have to deliver the whole game in one month; you could develop and deliver the game as it goes."
"The storytelling ability in TV today is really high, and I think it's because of the business model. I hope as an industry we can think about the same. [Subscription services] might spur new story-based games coming to market because there's a new business model to help support their monetisation."
Struggles Akin To That Of Blu-Ray
After being in business for over a decade, Blu-ray discs have now become a dying breed, due to their inability to pose a potent competition to digital streaming of films and TV shows.
Sales of DVDs and Blu-ray discs in the United States declined 12 percent to $6.1 billion in 2015, according to estimates by the Digital Entertainment Group. That said, analysts believe the technology may not become extinct, given the increased 4K TV adoption. With broadband speeds still insufficient to ascertain consistent, quality experience, especially to stream 4K videos, Blu-ray discs are still a better bet.
Subscription service is emerging as a strategy to reinvigorate the video game/console makers, helping them overcome fundamental threats to survival and profitability.
Related Links:
Siri Vs. Google Assistant Vs. Cortana
Benzinga's Bulls And Bears For The Week: Chipotle, IBM, Under Armour And More
_________
Image Credit: By Electronic Arts (Unknown) [Public domain], via Wikimedia Commons
Posted-In: Electronic Arts Access PlayStation Now PS Vita PS3 PS4 Xbox Game PassTech Trading Ideas Best of Benzinga
View Comments and Join the Discussion!