Family Office Manager Julio Gonzalez On The Challenges Of Being A Latino Money Manager On Wall Street -- And How To Overcome Them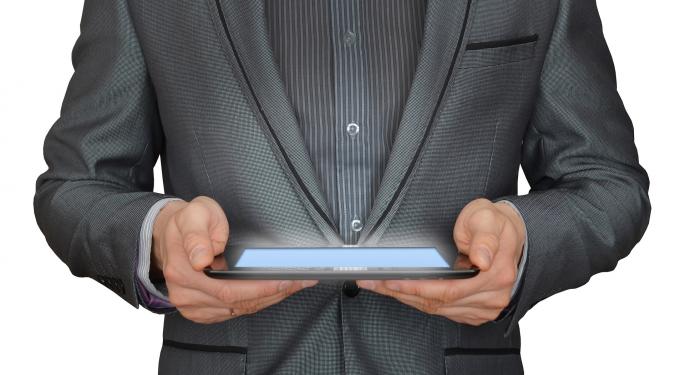 Benzinga recently was at the Nasdaq Marketsite and had the chance to chat with Julio Gonzalez, CEO and CIO of the Gonzalez Family Office, CEO of Engineered Tax Services and Official Member of the Forbes Finance Council.
In the first part of the interview, the money manager shared the story of how he got rich by helping keep jobs and, ultimately, grow GDP in the United States. In this second part, he discusses the challenges of being a Latino money manager on Wall Street.
'Did Your Money Come From Drugs?'
Gonzalez: I think that we still see a very small percentage of Latin people in the family office investing area, which is a big discrepancy with the actual demographics of this country nowadays. I still feel there is some discrimination at this point, where we're not as easily accepted, mostly because, I think, there is still this unawareness of our backgrounds.
When we became a family office, I felt discrimination the most when I had people ask if we had made our money in drugs. I don't know if it was a joke or someone serious, but that perception is still out there, that the money that Latin families do accumulate and manage may still come from illegal types of activities.
I feel like we still have to work harder to become accepted. I think it has become better, but discrimination is still out there. However, we're working every day, very hard to –hopefully- overcome those perceptions.
Overcoming Prejudice
Benzinga: In your experience how did you overcome those perceptions? Would you have any advice for young people, people from a Latin heritage that would like to go into Wall Street, into money management, into wealth management, or into investing?
Gonzalez: I think that I was very fortunate in the sense that when I was in high school and college I was accepted into a program called InRoads, which was a program for minorities that didn't have a certain income threshold and had a certain grade point average. They brought us in so that, when we went to college, we would get meaningful internships and be able to work with peers, that were minorities, that had blazed that trail before us and were mentors to us, and really helped us in terms of navigating the seas through those issues that confront us.
Part of my advice would be to look for programs, such as InRoads, which are available to minorities. These allow minorities to have tremendous mentors that can be helpful to them in their careers because it really comes to education and associating with people of brilliance.
If you are doing those two things, you are working hard and keeping up your grades, and you're working hard and you're dedicated… All those things will pay off and, hopefully, when you get those payoffs you've aligned yourself with great mentors and people that can help further open up doors that come from the hard work.
BZ: Are you involved in InRoads nowadays?
Gonzalez: Yes, we are. We get involved in a lot of fundraising and charitable events, and we get involved in our local communities as well. All those things are helpful for paying back, but then paying it forward as well for those people that could benefit from our charities.
More From Benzinga:
Money Is Energy: A Profile Of Family Office And Silk Legend Thomas Gütermann
Investing 101: Buying And Selling Stocks For The Average Joe Or Jane
View Comments and Join the Discussion!
Posted-In: DiscriminationEducation Psychology Success Stories Exclusives Personal Finance Interview General Best of Benzinga