DRIVIN, Car Data Startup That Aligns Vehicle Inventory With Dealer Demand, Acquired For $43 Million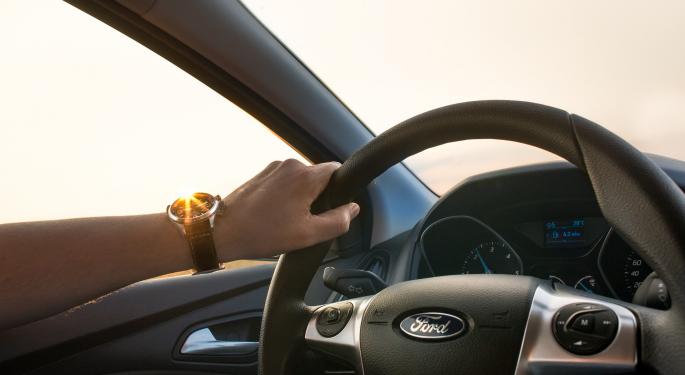 Groupon Inc (NASDAQ: GRPN) co-founders Brad Keywell and Eric Lefkofsky are lightening their diverse load.
The duo comprise part of the founding team of CarCo Technologies Inc, also known as DRIVIN, which on Wednesday announced it was being acquired by KAR Auction Services Inc (NYSE: KAR) for $43 million in stock.
Two-year-old DRIVIN — a data aggregator aligning vehicle inventory with dealer demand — has partnered with KAR since day one but hadn't initiated merger talks until late 2016.
"The relationship progressed and blossomed over two years, and late last year, we kind of came to the conclusion of 'why do this separately?' and 'let's do it together,'" DRIVIN CEO Kayne Grau told Benzinga.
He said the transaction will allow both parties to benefit from one another's data and help provide KAR, a wholesale auction venue, leverage in the consignment world.
KAR COO Don Gottwald told Reuters the deal is a prime opportunity to capitalize on current market conditions, particularly the peak of new vehicle sales and the return of leased vehicles to the market over the coming years. Grau agreed.
"I think we all believe that with regard to leased vehicles that are coming back into the ecosystem that a company like Odessa or Kar Auction Services will play a very vital role in the movement of those vehicles," Grau said. "We feel like with our technology, our data science, our product set, that we can integrate a lot of what we've built over the last two years into some of their core systems, technology and analytics to make it a more seamless experience for the OEM captive."
Grau and DRIVIN COO Justin Mahlik will remain on staff as the company's president and COO, respectively, and the headquarters will remain in Chicago among other KAR subsidiaries and Keywell and Lefkofsky's various ventures.
View Comments and Join the Discussion!
Posted-In: brad keywell CarCo Technologies Inc DRIVIN eric lefkofskyM&A News Tech Interview Best of Benzinga