Twitter Sues U.S. Government After Agents Demand Info On Anonymous Government Critic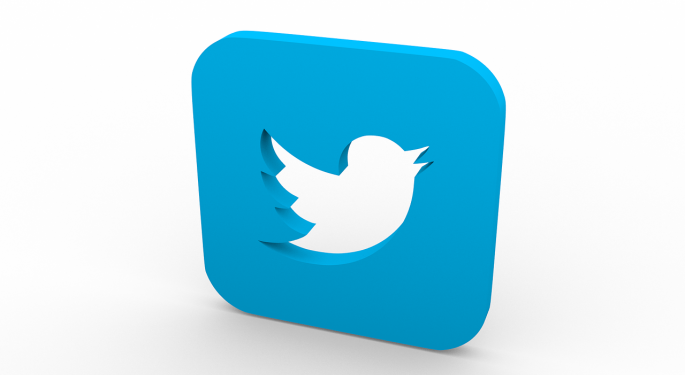 Twitter Inc (NYSE: TWTR) filed a lawsuit against multiple federal agencies and officials Thursday after agents demanded records revealing an anonymous government critic. Twitter said it would not release the information until the defendants prove they are "not motivated by a desire to suppress free speech."
"The rights of free speech afforded Twitter's users and Twitter itself under the First Amendment of the U.S. Constitution include a right to disseminate such anonymous or pseudonymous political speech," the court filing read.
A federal court in San Francisco is expected to review the suit, which lists the U.S. Department of Homeland Security and U.S. Customs and Border Protection as defendants.
Update: On Friday afternoon, Twitter withdrew the lawsuit.
What's The Issue?
The account in question — ALT Immigration with the handle @ALT_uscis — offered inside information and alternative perspective on the United States Citizenship and Immigration Services (USCIS) and its recent policies.
For the most part, posts highlighted instances of mismanagement at the USCIS and expressed disapproval of proposed immigration policy, including a controversial border wall and Executive Order against predominantly Muslim countries.
However, the tweets weren't all critical. The account manager offered praise for agreeable policies, such as the DHS protection of individuals covered by the Obama Administration's Deferred Action for Childhood Arrivals policy.
A Prevalent Problem
The case of the alternative government account is not isolated.
"In the days and weeks following the inauguration of President Donald J. Trump, a new and innovative class of American speakers emerged on Twitter's ubiquitous online platform," Twitter's filing read.
These speakers, who claim to be current or former agency employees or outsiders with unique insight, offer perspectives "often vigorously opposed, resistant or 'alternative'" to official Administration policies. Accounts include @alt_labor for the U.S. Department of Labor and @blm_alt for the Bureau of Land Management.
According to Twitter's report, most maintain anonymity to evade retribution and government censorship.
"Such fears are likely to be especially great for users of 'alternative agency' accounts who are currently employed by the very agency that is a principal target of the commentary, in light of the retaliation, harassment, or even loss of livelihood that might occur if their real identities became known to their superiors," Twitter wrote.
Related Links:
Twitter Gets Trampled Despite Trump
Trump Gives Twitter A Second Chance; BTIG Upgrades Stock To Buy
View Comments and Join the Discussion!
Posted-In: @ALT_uscis department of homeland securityNews Politics Legal Top Stories Tech General Best of Benzinga