Amid Reports Of A Revamp; How Much Does The Mac Mean To Apple?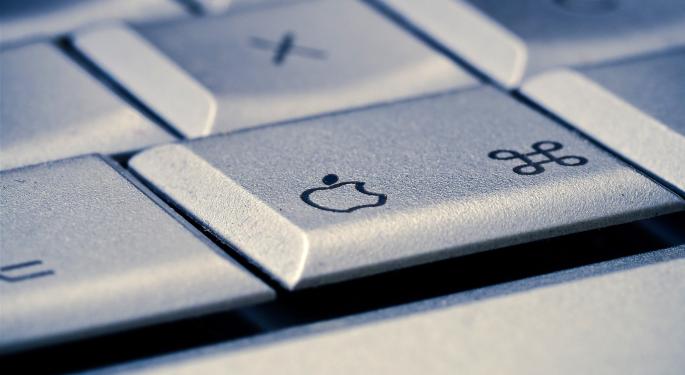 Apple Inc. (NASDAQ: AAPL) has undertaken a radical revamp of its Mac Pro. Will that mean anything for the company, which has now realigned its interest around the iPhone?
What's New?
Apple said it is working on a completely revamped Mac Pro, with a modular design that can accommodate high-end CPUs and big, honking hot-running GPUs. The company is also working on an Apple-branded pro displays to go with the new Mac Pro.
The Mac Pro line is a series of Intel Corporation (NASDAQ: INTC) Xenon-based workstation and server computers manufactured by Apple.
The redesigned computer line won't come until after the year is out, according to Apple.
Meanwhile, Apple released meager speed-bump updates to the existing Mac Pros. The modifications include:
The $2,999 model goes from 4 Xeon CPU cores to 6, and from dual AMD G300 GPUs to dual G500 GPUs.
The $3,999 model goes from 6 CPU cores to 8, and from dual D500 GPUs to dual D800 GPUs.
There hasn't been any other change, including the ports. No USB-C and no Thunderbolt 3.
New iMac For Professional Users Is On The Way
Apple also indicated that it will introduce a new version of the iMac later in 2017, with the product targeting professional users. The new Mac will not have a touch screen, according to a BuzzFeed article quoting Phil Schiller, Apple's senior vice president of marketing.
Mac's Importance Fading Away
Mac, which accounted for a lofty 86 percent of total Apple revenues in 2000, gradually ceded importance to the iPod after that's device's 2002 launch. Mac's share of revenues fell below 80 percent in 2002. Mac's dwindling importance to Apple was captured in an infographic presented by Statista.
The revenue contribution from the Mac steadied in 2006 amid the launch of the Intel-based iMac, MacBook and MacBook Pro, with the computer's contribution to Apple revenue exceeding 40 percent. The launch of the iPhone in 2007 exerted renewed pressure on Apple's Mac: The Mac's revenue share dwindled from more than 40 percent in 2007 to an anemic 11 percent in 2016.
Source: Statista
In the first quarter, the share of Mac revenues slipped further to 9 percent. The product refresh and revamp could, therefore, be an attempt to lift the sagging fortunes of the Mac. That said, with Apple's focus increasingly shifting to lean-and-mean devices, it remains to be seen if the incremental resources Apple is committing to the Mac will change the computer line's significance to the bottom line in Cupertino.
Related Links:
Apple's 'iPhone X' To Cost $1,000?
Top Benzinga Stocks Of The Week: GE, Facebook, Apple And More
Posted-In: Apple BuzzFeed IntelNews Events Tech Media Trading Ideas Best of Benzinga
View Comments and Join the Discussion!