Could Paid Menstrual Leave Exacerbate Workplace Discrimination?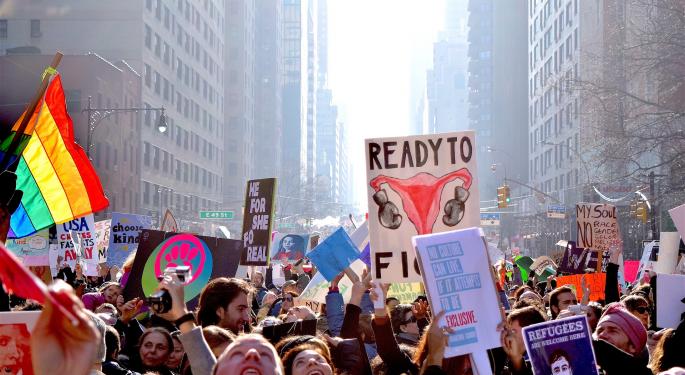 Following on the heels of Japan, China and South Korea, Italy may become the first Western country to provide women paid menstrual leave.
The proposal, currently debated in Italy's parliament, would set up for a classic trade-off. Women subject to painful periods could profit from three days of paid leave — but they could also become expensive assets for their companies and, consequently, endure heightened discriminatory practices.
What Could Go Wrong?
As it is, gender discrimination is a prevailing issue in the workplace worldwide. Women work against a pay gap, inflexible policies regarding motherhood and a lower capacity for advancement.
According to a Quartz report, offering policies granting only one sex paid leave can exacerbate the problems and reinforce stereotypes purported to justify them, including one suggesting women are less devoted to their careers.
Perception aside, a law requiring paid menstrual leave would certainly render male employees more cost effective than female employees.
Businesses may factor potential absences and projected costs — lost productivity and money — in the hiring process, thus placing female prospects at a disadvantage. Forward-looking employers may proactively reduce wages for expected paid leave and require women to bear the brunt of paid-leave expenses.
What Could Go Right?
At least one measurement indicates a positive correlation between gender-based paid leave and workplace equality, though.
Of the three U.S. states guaranteeing paid maternity leave for working mothers, each were considered by the American Association of University Women to be on the vanguard of the American wage-gap fight. Rhode Island ranks sixth, California seventh and New Jersey 17th.
Other measures suggest no correlation at all. According to a 2016 WalletHub study, California is the fourth best state in the nation for gender-based economic equality, while Rhode Island ranks at No. 39 and New Jersey No. 48.
The financial liability of women workers is not proven to contribute to workplace discrimination, but the coexistence of the two conditions is worth noting.
Related Links:
9 Milestones Reached By Women On And Off Wall Street
View Comments and Join the Discussion!
Posted-In: News Education Health Care Politics Psychology Topics Legal Events Best of Benzinga