Did You Hear About The Nasdaq Stock That Gained 4,500% For No Valid Reason?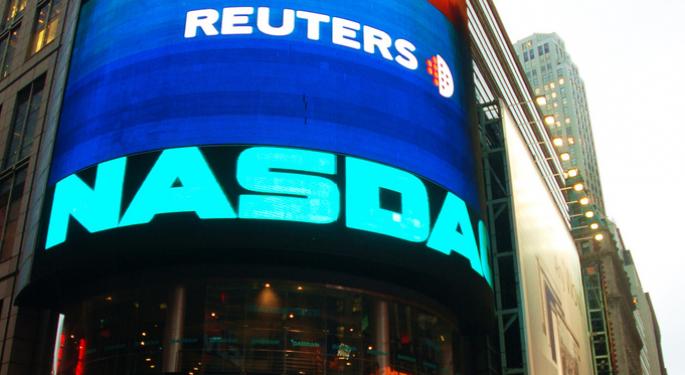 Wins Finance Holdings Inc (NASDAQ: WINS) is a China-based investment and asset management company and a lending solution provider for small-and-medium sized businesses in various Chinese cities.
Wins Finance saw its stock debut on the Nasdaq exchange in 2015 and since then returned as much as 4,555 percent and no one, even the company itself, can explain why.
The stock caught investor attention in early February when it jumped more than $100 per share to trade near $400 per share.
According to a Bloomberg report, Wins management acknowledged it has no idea why it holds the title as the best performance stock within the entire Nasdaq Composite Index over the past 12 months.
Bloomberg's investigative research also came up a blank. The publication noted that Wins' U.S. headquarters is occupied by Forefront Capital Advisors — a financial services firm founded by Bradley Reifler, who happens to be a former member of Wins' board.
Reifler resigned from Wins board last year and lives on a horse farm in upstate New York.
Chinese Office
The Bloomberg report continued that its search for answers yielded the same outcome in China. The company's three-story building housed just a few Wins employees, and a receptionist recommended calling its U.S. office.
What is known about the company's operations in China is that it recorded an operating revenue of $9.8 million in the fiscal year ending last June with two-thirds of business taking place in Jinzhong, a Chinese city in the Shanxi province.
"We spent hundreds of hours researching the company, and the story has become one of the most abstract in my career," William McNarland of Eiffel Peak Capital was quoted by Bloomberg as saying in a research. "The only period that we have seen a stock at these valuations was a few internet companies in the spring of 2000, and we all know how that story ended."
Related Links:
Low-Float, Heavily-Shorted Stocks Are The Volatility Play Right Now
Stone Energy The Latest Low-Float, Heavily-Shorted Stock To Blow The Roof Off The Market
_______
Image Credit: By xurde - here, CC BY-SA 2.0, via Wikimedia Commons
View Comments and Join the Discussion!
Posted-In: Bloomberg Bradley Reifler Eiffel Peak CapitalNews Emerging Markets Markets Movers Media Best of Benzinga