Psychological Thriller 'Braid' Brought To You By Ethereum Crowdfunding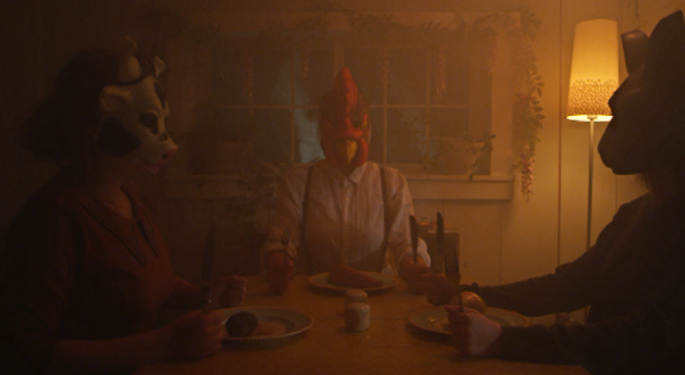 A feature film titled "Braid" is looking to raise over $1 million using cryptocurrency. The psychological thriller directed by Mitzi Peirone, will be the first narrative feature film to be funded through crowdsourced methods. The team behind the movie is partnering with ConsenSys, a blockchain application development, to use its crowdfunding platform WeiFund to raise capital.
Through the partnership with WeiFund, the film team will offer one million "BRAID tokens" in exchange for 30 percent of a defined net revenue of the film.
Why Not Just Use Kickstarter?
A press release explained why the team behind the film didn't choose to use more traditional crowd-sourced financing tools, like the popular Kickstarter platform. The answer is simple: The film wants to be among the first of its kind to reward its early supporters with part of the profit.
The press release noted that filmmakers who rely on open crowdfunding platforms may offer their supporters a t-shirt or poster, but don't offer any financial upside.
"The first of its kind, the Braid crowdsale will enable and incentivize thousands of people to become investors and promoters of the film, and will allow the Braid team to stay true to its creative vision," the press release stated.
About The Film
"Braid follows the story of two artists who move to New York City to pursue their dreams. Instead, they get caught up in the world of drug dealing and prostitution and need to come up with $80,000 to repay a vengeful drug lord in two days.
The artists' plot to steal from their wealthy childhood friend quickly turns into a "deadly maze of hallucinations, role play, torture, and murder." A (very much not safe for work) trailer of the film can be seen here.
Related Links:
2017: The State Of Cryptocurrencies (Part 1)
2017: The State Of Cryptocurrencies (Part 2) ________ Image Credit: Screengrab from official concept thrailer
Posted-In: BitcoinCryptocurrency News Forex Crowdsourcing Markets Media General Best of Benzinga
View Comments and Join the Discussion!