Senate Votes To Let Broadband Providers Sell Your Browsing History Without Consent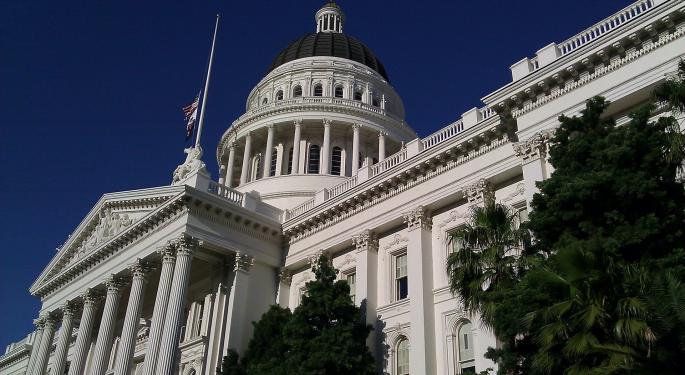 The U.S. Senate voted 50–48 Thursday to repeal web privacy rules that prevent broadband service providers and telecommunications carriers from selling customer data without consent.
Repealing Privacy
The measure required companies such as Comcast Corporation (NASDAQ: CMCSA), Verizon Communications Inc. (NYSE: VZ) and AT&T Inc. (NASDAQ: T) to secure permission before supplying consumer information — including browsing history and geolocation — to advertisers. The affected companies had long lobbied for a repeal.
Responses
But a number of consumer rights groups, the American Civil Liberties Union and Senate Democrats have been working to keep the ordinance in place.
"This resolution is a direct attack on consumer rights, on privacy, on rules that afford basic protection against intrusive and illegal interference with consumers' use of social media sites and websites that often they talk for granted," Connecticut Sen. Richard Blumenthal said of the repeal.
The Federal Communications Commission passed the original regulation in October to "give broadband consumers increased choice, transparency and security for their personal data," according to a 2016 press release. Earlier this month, the Commission voted to block the rules from taking immediate effect.
At the time of publication, Comcast was trading up 0.6 percent, AT&T up 0.32 percent and Verizon up 0.18 percent on the day.
Related Link:
Net Neutrality Opponent To Head The FCC; Who Benefits?
Advertising Community Says Google's YouTube Ad Scandal 'A Real Issue'
Posted-In: FCCNews Politics Topics Legal Tech Media General Best of Benzinga
View Comments and Join the Discussion!