Some Early Fallout As EU Officials Demand Changes To Social Titans' Codes Of Conduct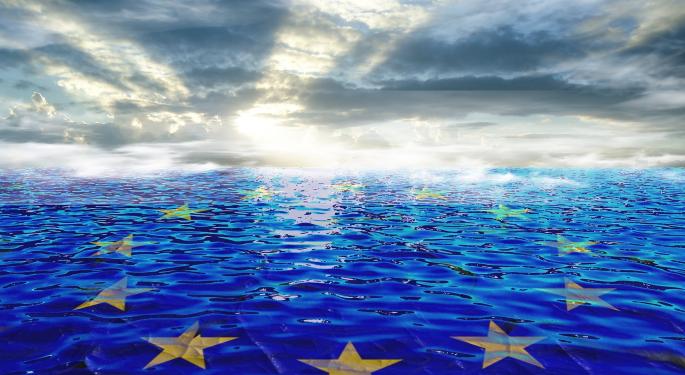 A few months ago, they were given warning. Now, social media sites have been given an ultimatum — change their terms of service, or pay a fine.
The European Commission had pressured Alphabet Inc (NASDAQ: GOOG) (NASDAQ: GOOGL), Facebook Inc (NASDAQ: FB) and Twitter Inc (NASDAQ: TWTR) in a December letter to counter fraud and scams on their sites, and representatives from each party discussed possible resolutions March 16.
Authorities are now preparing to "take action to make sure social media companies comply with EU consumer rules," a Commission official told Reuters Friday.
The source said the companies have one month to change their contracts for European users or face disciplinary action. Germany, for example, will fine up to $53 million for failure to quickly remove slander and threats.
No punitive measures have yet been effected, but, considering the mere threat, at least one sell-side analyst has downgraded Alphabet to a Hold, and StockTwits founder Howard Lindzon told a Benzinga reporter that he sold all his stake in Google due to regulatory concerns.
A History Of Abuse
For Facebook, the government action heightens mounting social pressure to improve site monitoring. The company has fielded recent criticism for unaddressed violations of its — and the greater community's — social contract, which have occurred in various forms with increasing frequency.
Earlier this month, the BBC reported Facebook's refusal to remove child porn from its site.
Before that, there was the unbridled live-streaming of suicides and violent crimes. Local police had unsuccessfully appealed for the removal of certain videos from public viewing.
Back in December, Facebook shoppers lost money in at least two separate sales scams, and their cries to corporate went unanswered.
In each of these cases, consumers alerted the company to fraudulent, slanderous and inappropriate content, but site officials declined to react. New government pressure may soon inspire more agreeable results.
Shaking Under Social Pressure
For other social media giants, the regulatory strain compounds an unignorable social pressure with significant financial implications.
As socially conscious companies seek to align their brands with popular opinion, they have begun to withdraw advertising dollars from politically charged or reputation-harming sites. Audi, Harris Teeter and 1,250 others recently pulled advertisements from Breitbart News Network, and Alphabet has lost contracts from myriad corporate and British government clients, whose advertisements preceded and ultimately contributed funds to YouTube videos of extremists.
Google officials are reviewing advertising policy and are expected to comment on the situation at this week's Advertising Week Europe conference.
Prior to the fallout, the company was expected to see a 15-percent growth in advertising revenue resulting from an overall pop in digital ad spending by 16 percent. The pullback of nervous clients may now trigger a decline in predicted values.
Related Links:
What Is A Social Media Company's Responsibility To Fight Criminality On Its Platform?
Have You Ever Wondered What Specific Time Internet Trolls Come Out?
View Comments and Join the Discussion!
Posted-In: Advertising Week AudiNews Eurozone Markets Tech Media Trading Ideas Best of Benzinga