Cronos Execs On Marijuana Legalization In Canada And How It Affects The Co: Market Could Be Ready To Go By 2019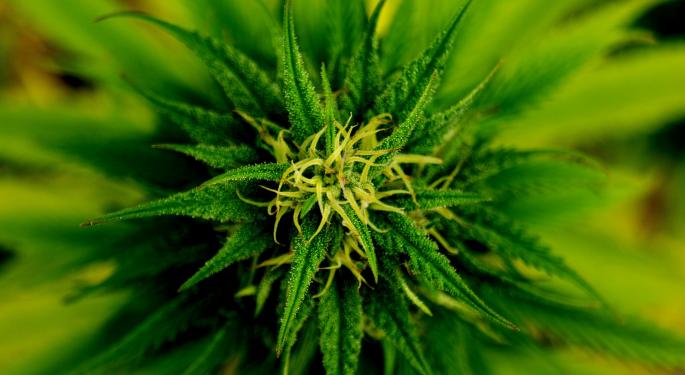 In a recent chat with Cronos Group Inc (CVE: MJN) (OTC: PRMCF)'s President and CEO Michael Gorenstein, and its head of marketing and communications, Eric Klein, we looked into the challenges of exporting cannabis, recent corporate news, expansion plans and more. In this last piece, we'll share the exec's thoughts on cannabis legalization in Canada and how this would affect the company.
The Timing
Gorenstein and Klein expect to see legislation tabled for about two more months. "Then it will have to go through multiple reads in the Canadian legislative system before enacting it," the CEO continued.
"I think once that happens, and I think that's actually on track, it will really be up to provinces to start working on their own frameworks and actually implement their own systems for how distribution and specific regulation will work," he continued, pointing out this will still take some time.
The Effect On Cronos
Javier Hasse: So, how would this affect the company?
Gorenstein: I think that's an especially good thing for us, but I believe in terms of a fully set up, ready to go recreational market, it's probably looking like 2019, in my opinion.
I've also heard that mail order recreational cannabis might go live before a retail framework is established.I think that's very possible.
As far as how it affects us as a company, we would really be somewhat agnostic. If recreational doesn't start until 2019, that's fine with us, because it allows us to continue to focus on the international medical market. We don't really need recreational cannabis anytime soon to boost demand; there is already a shortage in Canada for the medical market, and when you add in Europe, and other global markets were the regulatory environment is evolving, such as Australia and South America, we don't anticipate that demand will be a problem.
A Very Different Market
Hasse: How would this process differ from what we're seeing in some U.S. states?
Gorenstein: I think what's unique here is it's the first G7 to legalize recreational cannabis.
People are collecting data and they're looking at Colorado, Oregon, and Washington; that's a much different situation than what we have here. Canada highly constrained; there are much fewer producers.
However, in Canada, you'll be able to use bank accounts, credit cards, it will be out in the open and you'll see a really full blown legislative process, instead of a gray market legalization.
I don't think it's going to look exactly like it does in some of the U.S. states. I think it's going to be really interesting to see how it develops, but you'll see multiple different methods of distribution. In addition, I think there will be much tighter restrictions on advertising than what you see in the states, and I think you'll see a lot of creative and innovative products emerge because it's a lot easier to put in capex and R&D dollars towards innovative products in Canada than it is in the U.S.
Related Links:
When Will Canada Legalize Weed? Experts Weigh In
How To Pick The Right Marijuana Stocks
Why Education Could Be The Biggest Beneficiary Of Cannabis Legalization
Posted-In: Cannabis News Emerging Markets Health Care Politics Topics Events Global Best of Benzinga
View Comments and Join the Discussion!