The 2 Sides Of The Affordable Care Act Debate, Explained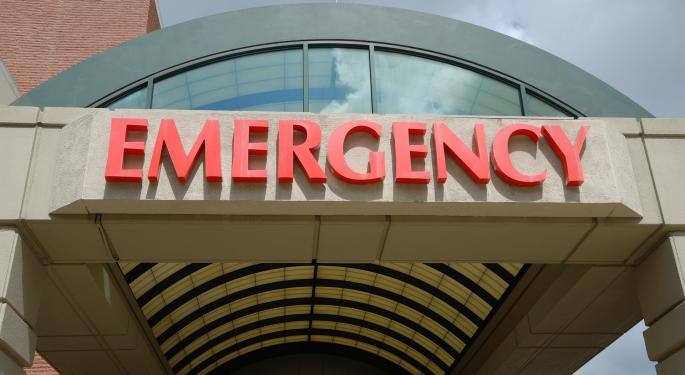 Republicans are still working to dismantle the Affordable Care Act, but the ACA may more swiftly dismantle the Republicans.
Until recently, conservative lawmakers only had to worry about opposition from their progressive constituents. Now, they're feeling the wrath of their ideological fellows, irate by delays to the promised repeal.
Led by the Koch brothers and other conservative elites, ACA opponents have launched a concerted effort to pressure lawmakers to make good on campaign promises — and do it now.
In the meantime, ACA advocates are quietly celebrating as their opposition fragments under divergent agendas, and nearly everyone is trying to interpret what exactly the Republican demand is.
What Conservatives Want
While conservatives entertain a general consensus on repealing the existing plan, the extent of that repeal, the follow-up strategy and the timeline are broadly debated.
Some support complete abandonment of the ACA, while others endorse the Administration's plan to "repeal and replace." Among the latter group, there is variety of opinion on what that replacement should look like and when it should take place.
A recent bill delineated a plan that includes reduced state Medicaid reimbursements, removal of penalties for the uninsured, loss of federal requirements for "essential health benefits" and elimination of taxes forced on insurers, pharmaceuticals and wealthy taxpayers. It would also offer an age-based — rather than income-based — tax credit to help private citizens purchase insurance.
Some conservatives take issue with the final compromise. Rep. Mark Walker (R–North Carolina) said the feature "appears to be a new health insurance entitlement with a Republican stamp on it."
Meanwhile, others fear the effects of Medicaid changes. The Republican governor of Nevada had previously campaigned for the expansion of Medicaid, which has since come to cover 300,000 of his constituents. His position hasn't earned him many allies, as other conservatives vouch for a per capita cap on Medicaid and the allocation of fixed federal funds for state distribution to beneficiaries.
Others are discontent with the present plan's maintenance requiring insurers to provide 10 essential health benefits, and some are pushing for the elimination of certain expensive programs. Some advocate specifically for the defunding of Planned Parenthood but are more inclined to let other elements continue.
What Progressives Want
In a more straightforward and comprehensive movement, the progressive agenda supports the maintenance of the ACA in its original form. Most supporters are generally contented with the terms instituted under the Obama Administration.
Regarding changes proposed by Republicans, many oppose suggested block grants for state Medicaid programs and adjustments to the tax codes.
What The Health Sector Thinks
In spite of confusion over the ACA's fate, related sectors appear to remain in good health. The Health Care SPDR (ETF) (NYSE: XLV) has risen 10 percent over the last three months to a figure just short of its all-time high.
Related Link: Companies That Have The Most To Lose If Obamacare Is Repealed
Related Link: 5 Things Republicans Want To Change About Obamacare But Might Not Be Able To
View Comments and Join the Discussion!
Posted-In: ACA Affordable Care ActNews Health Care Politics Legal Trading Ideas General Best of Benzinga