The Challenges Of Conducting Business In Africa: 'We Are Facing Global Competition For Talent'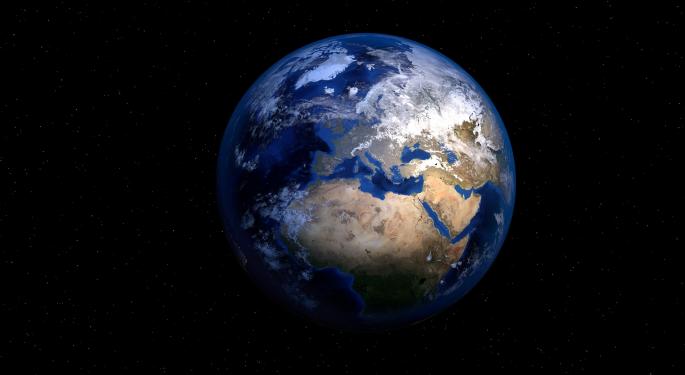 Conducting business in Africa is usually not a simple endeavor. And, while it is true that each country and each region's economy is very different from the next, a few things can be said about the continent as a whole and the challenges of conducting business there.
Wondering what these difficulties are, Benzinga reached out to one of Morocco's top businessmen, Saâd Bendidi, who serves as the general manager at the Saham Group, one of the largest companies in Africa with presence in 57 percent of the countries there and boasting more than 14,000 employees and over $1.2 billion in annual revenue.
Attracting The Right People
"Today one of the challenges is to attract the right people," Bendidi explained. "We are facing global competition for the talent, so we need to have the right arguments to retain the best people."
Related Link: Morocco And The U.S.: Top African Businessman Talks About Bilateral Relationship Under Trump
On the flip side, he continued, "When I look at my experience as a manager for the last 25 years in Morocco and in the region, I would say we can do more, we can move quite quickly [in terms of economic growth]."
Moving Faster Than The First World
"From time to time, I talk with some friends in Europe, [and] during the last five years, I came to the conclusion that I was afraid to go to Europe because people were just speaking about crisis, crisis, crisis… How come?
"When I look at this from my perspective: Maybe we are not as rich a country, but the prospects of growth, of creating wealth, of improving things are so great — from a certain perspective, it is maybe easier as we are more enthusiastic to do business in our region than in some mature markets and old countries," he stated.
Remaining Optimistic
Bendidi then brought up an interesting international survey that has always amazed him. The study measures where people are enthusiastic about the future and where they feel pessimistic about it.
"The first country in the world where people are optimistic is Nigeria," he noted. "You can hardly believe that it is Nigeria; life is a struggle, everything is difficult. However, people look at the future with a positive outlook."
Related Link: Why Most African Companies Are Not Listed On The NYSE Or Nasdaq: It's All About Valuations
"In some other countries where people are rich, maybe 20 times more than the average in an African country, people's prospect is one of flat or declining revenue, less happiness in the future… and that makes them maybe more pessimistic, despite the fact they have a very decent standard of living," he added.
"Here in North Africa generally we are quite open [...] This is something — I think, a unique asset that we have in the region. I think this is a thing that has been built since the beginning. Being always open to the others gives us a lot of strength, maybe not in the balance sheet, but we can do something with it," he ended.
African Stocks
African companies include:
Anglo American Platinum Ltd(ADR) (OTC: ANGPY)
AngloGold Ashanti Limited (ADR) (NYSE: AU)
ASPEN PHARMACARE UNSP ADR EACH REP 1 ORD (OTC: APNHY)
Barclays Africa Group Ltd (ADR) (OTC: AGRPY)
Barloworld Limited (ADR) (OTC: BRRAY)
Bidvest Group Ltd (ADR) (OTC: BDVSY)
Clicks Group Ltd (OTC: CLCGY)
DRDGOLD Ltd. (ADR) (NYSE: DRD)
Exxaro Resources Limited (ADR) (OTC: EXXAY)
Gold Fields Limited (ADR) (NYSE: GFI)
Harmony Gold Mining Co. (ADR) (NYSE: HMY)
Impala Platinum Holdings Limited (ADR) (OTC: IMPUY)
Imperial Holdings Limited (ADR) (OTC: IHLDY)
Kumba Iron Ore Ltd (ADR) (OTC: KIROY)
MASSMART HOLDINGS UNSP ADS EA REPR 2 ORD (OTC: MMRTY)
MEDICLINIC INTL UNSP ADR EA REPR 5 ORD SHS (OTC: MCFFY)
MiX Telematics Ltd – ADR (NYSE: MIXT)
Mr Price Group Ltd. (OTC: MRPLY)
MTN Group Ltd (ADR) (OTC: MTNOY)
MURRAY & ROBERTS SPON ADR EA REPR 1 ORD (OTC: MURZY)
Nampak Ltd (ADR) (OTC: NPKLY)
Naspers Limited (ADR) (OTC: NPSNY)
Nedbank Group Ltd. (ADR) (OTC: NDBKY)
Net 1 UEPS Technologies Inc (NASDAQ: UEPS)
SANLAM ADR EACH REPR 2 SHS (OTC: SLLDY)
Sappi Limited (ADR) (OTC: SPPJY)
Sasol Limited (ADR) (NYSE: SSL)
SHOPRITE HLDGS LTD ADR EACH REPR 1 ORD (OTC: SRGHY)
Sibanye Gold Ltd (ADR) (NYSE: SBGL)
STANDARD BK GR LTD SPON ADR EA REPR 1 ORD (OTC: SGBLY)
Telkom SA SOC Ltd (ADR) (OTC: TLKGY)
Tiger Brands Ltd (ADR) (OTC: TBLMY)
VODACOM GROUP LIMI SPON ADR EA REPR 1 ORD (OTC: VDMCY)
WOOLWORTHS HLDGS SPONS GDR EACH REP 1 ORD (OTC: WLWHY)
Africa-focused ETFs include:
View Comments and Join the Discussion!
Posted-In: News Emerging Markets Entrepreneurship Psychology Topics Global Economics Markets Best of Benzinga