An Affordable Glow: New Product Is Revolutionizing The Skincare Industry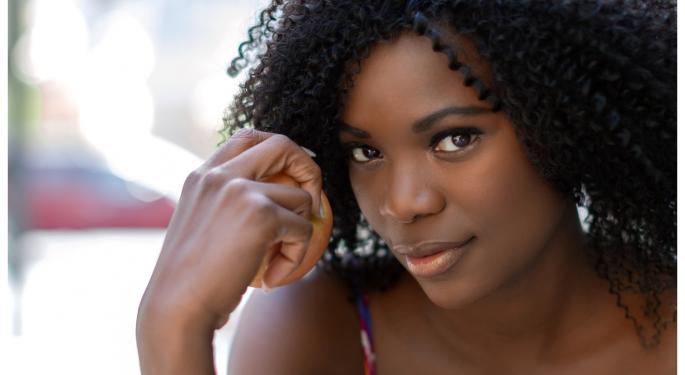 As the global cosmetic industry continues to grow, so too does the demand for luxury skincare at affordable prices.
Take millennial favorite brand Glossier, which recently raised $24 million in Series B funding for its line of direct-to-consumer facial products, Skin Laundry, which has opened 16 locations since 2013. This startup, among dozens of others, have emerged at the forefront of a seemingly saturated industry thanks to their dedication to delivering high-end products at an obtainable cost.
Related Link: Estee Lauder Gets Aggressive, Sets Up For Potential Earnings Inflection
With the gap between luxury and affordability narrowing throughout the sector, traditional luxury brands now have the unique opportunity to re-evaluate how they approach the market and connect with consumers.
Filling The Wrinkles Between Luxury And Affordability
With the launch of her latest product offering, 123 Glow, celebrity aesthetician and holistic health expert Susan Ciminelli has done just that.
Cimenelli is a pioneer of the holistic skincare industry, "Ciminelli Glow," as it was coined by the New York Times in 1991. Ciminelli Glow once required a trip to the spa for a one-on-one session at the hands of Ciminelli herself, and it was reserved for star clients like Cindy Crawford, Kate Moss, Martha Stewart and Naomi Campbell.
Her latest product 123 Glow is enabling women everywhere to experience the celebrity skincare treatment in the privacy of their own homes.
Bringing Luxury Home With 123 Glow
"Truly great skin isn't just skincare products or treatment that rich people can buy," said Ciminelli in an exclusive interview with Benzinga. "Everyone should have the opportunity to have a natural, radiant glow, which is why creating an affordable, at home option was so important to me."
A 60-minute treatment with Ciminelli can cost upward of $300, while at $29.99, 123 Glow offers the same results at a fraction of the cost.
123 Glow is a single-use, three step facial kit that includes a peel, a serum and a hydrating mask. Each product is packed with natural ingredients like lactic acid, vitamins, minerals and organic hyaluronic acid that will leave skin with the Ciminelli Glow in less than 30 minutes. It's the latest addition to Ciminelli's extensive product line, which offers skincare solutions for varying skin types and concerns.
The Market
According to 2016 data, skincare makes up 36.1 percent of the nearly $56.7 billion global cosmetic market, a large majority of which is controlled by a handful of multinational companies (think: L'Oreal SA (ADR) (OTC: LRLCY), Proctor & Gamble Co (NYSE: PG), Unilever plc (ADR) (NYSE: UL).
Related Link: Valeant's Asset Sale To L'Oreal Explained
Because Ciminelli is independently owned, she is able to oversee every part of the manufacturing process herself to ensure that every product she sells lives up to her high standards.
"I am dedicated to making sure that my products go above and beyond in having the best natural ingredients from all over the world," she said. "I fight to make sure that every bottle of Susan Ciminelli skincare is manufactured the way I want it to be. I insist on the ingredients that I have found in my own travels, and demand a level of purity in my products that's absent elsewhere in the industry. I refuse to compromise on that."
The Importance Of Natural Radiance
In addition to moving toward affordability, in recent years, the beauty industry has seen a significant shift in demand for all-natural products. Research shows that, given the choice, 49 percent of millennial women would purchase natural or organic beauty products over a synthetic alternative.
All-natural ingredients have been the cornerstone of the Susan Ciminelli product line since its induction in the late '80s — long before it became and industry trend. As consumers start to become more aware of the lax FDA regulations on cosmetics and the harmful effects of toxic ingredients, all-natural brands will continue to outperform the competition.
With the launch of 123 Glow, Ciminelli has positioned herself among millennial skincare industry disruptors at the intersection of luxury and accessibility. "I don't want to just promise a quick fix from a jar," said Ciminelli. "I want to help educate my clients about how to best care for their skin, and give them the opportunity to do so with best possible ingredients at a price they can afford."
View Comments and Join the Discussion!
Posted-In: News Health Care Topics FDA Success Stories Startups Markets Interview Best of Benzinga