20 Most Talked About Super Bowl LI Commercials, Ranked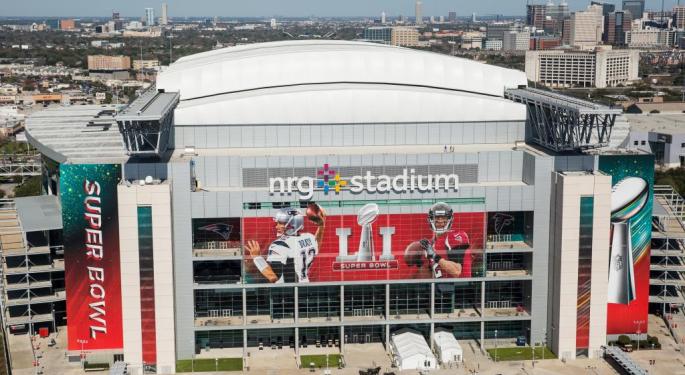 The following was originally published on WikiTags.
As we collectively gathered around televisions to eat, drink, and watch football, for many, most entertaining part of the day was the commercials.
So, which brands were tweeted, shared, and talked about most? From funny to sentimental, here are WikiTags top 20 most talked about Super Bowl commercials.
1. Netflix, Inc.(NASDAQ: NFLX): Stranger Things 2
Netflix and the second season of Stranger Things was by far most talked this year about among all Super Bowl advertisers. It was ranking #1 before the game started and saw a giant spike when the spot aired.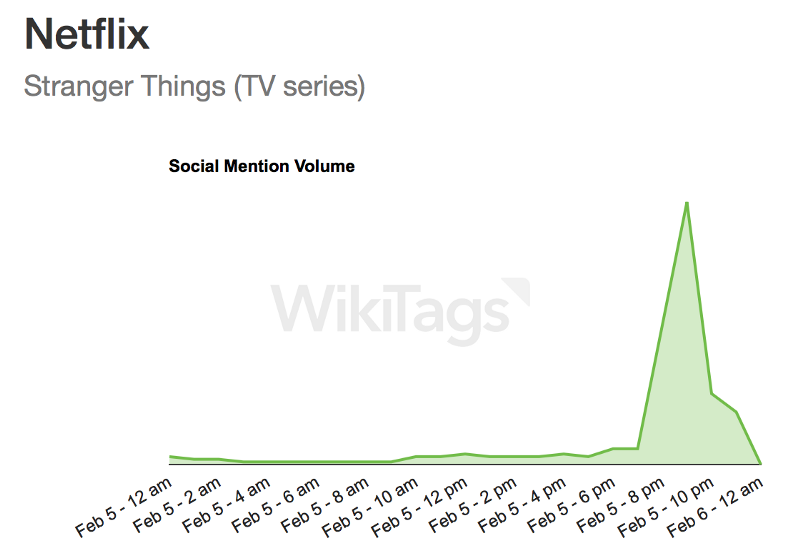 2. PepsiCo, Inc. (NYSE: PEP) Halftime Show
While not technically a "commercial," Pepsi's Lady Gaga performance was 2nd most talked about sponsor-tainment of the game
3. Audi
The social web loved Audi's gender pay equality-themed Super Bowl ad.
4. 84 Lumber
Lots of talk about 84 Lumber — the first version of this ad was rejected for depicting a border wall. Here's what the Super Bowl audience saw.
5. Mr. Clean (Procter & Gamble Co (NYSE: PG))
It's being called one of the most memorable of this year's game. See why.
6. The Coca-Cola Co (NYSE: KO)
Not the first time we've seen this ad, but still generated lots of talk online.
7. T-Mobile US Inc (NASDAQ: TMUS)
The mobile carrier ran with multiple themes and multiple celebs this year, including Justin Bieber, Martha Stewart, Snoop Dogg, Kristin Schaal making it the 7th most talked about Super Bowl advertiser.
8. Intel Corporation (NASDAQ: INTC)
It wasn't the commercial that spiked mentions of Intel, it was the "drones powered by Intel" mention right after the halftime show that landed Intel as the 8th most talked about brand this year.
9. Buick (General Motors Company (NYSE: GM))
10. Transformers: The Last Knight
11. Anheuser Busch Inbev NV (NYSE: BUD)
12. Skittles
13. Honda Motor Co Ltd (NYSE: HMC)
14. Hyundai
Filmed at a U.S. military base during the game, this heart-felt commercial that aired right after the game had people talking.
15. Baywatch
16. Sprint Corp (NYSE: S)
17. Bai Brands
18. Ford Motor Company (NYSE: F)
19. Wendy's Co (NYSE: WEN)
20. Kia Motors
Be sure to check out the complete list of most talked about 2017 Super Bowl Commercials.
Image Credit: By U.S. Customs and Border Protection (Ozzy Trevino of U.S. Customs and Border Protection) - 170131-H-OT911-0011, Public Domain, via Wikimedia Commons
Posted-In: Super Bowl Super Bowl LINews Sports Events Media General Best of Benzinga
View Comments and Join the Discussion!