Super Bowl LI Ticket Market: Patriots Fans Suffering 'Super Bowl Fatigue'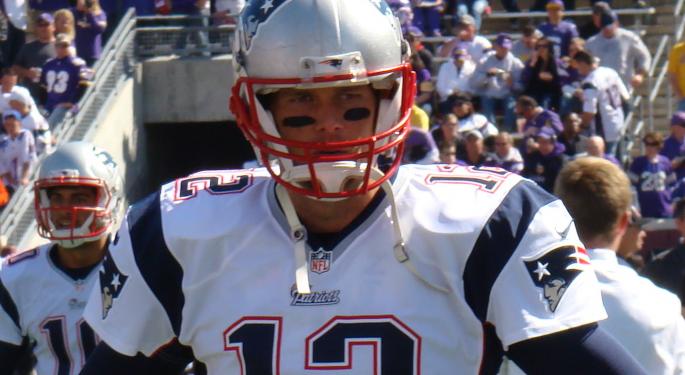 The final countdown is on for Super Bowl LI, as the Atlanta Falcons are set to take on the New England Patriots this Sunday. While the Super Bowl is always larger than life, the Patriots and Falcons are the lowest-demand match-up of all the potential match-ups heading into championship Sunday.
As a result, prices on the secondary market have dropped significantly over the last week. There is also less quantity available in the market for Sunday's big game than any other year in recent history.
For anyone still thinking about making the trip to Houston, there are around 2,700 tickets available, which is less than half of historical norms. "If quantity continues to fall, prices could rise, and keeping a close eye on the market will be critical," said TicketIQ founder Jesse Lawrence. With cheapest tickets currently around $2,000, a seat to the game will likely be the most expensive part of the equation. Currently flights from Atlanta and Boston on Priceline Group Inc (NASDAQ: PCLN)'s priceline.com average around $800 and prices have been climbing steadily since championship Sunday.
On TicketIQ, a search engine that aggregates tickets from over 400 verified sellers including NFL Ticket Exchange, powered by Ticketmaster, a divison of Live Nation Entertainment, Inc. (NYSE: LYV) and direct from broker marketplace SeatSmart, Super Bowl LI tickets are now averaging $4,243. That's nearly $600 cheaper than Super Bowl 50 tickets at this time last year ($4,836). It also marks a 30 percent drop from the $6,045 average on Championship Sunday.
If not for the limited amount of tickets available, prices would be much lower. The weak demand this year is primary due to Patriots fans "Super Bowl Fatigue." With Brady now in his seventh Super Bowl, Pats fans have had plenty of time to travel to see the Pats in the Super Bowl, including a narrow 2004 win in Houston over the Panthers.
Hotels in Houston are still posting modest prices just a few days out from kickoff. A three-night stay in a three-star hotel between Friday and Monday starts at just $100/night on Priceline. Of deals directly from the hotel companies itself, Hyatt Hotels Corporation (NYSE: H) has the meaningful inventory available in Houston for a Thursday to Monday stay, starting at $98/night. Starwood also has rooms available at their Aloft properties under $100.
So, what will the grand total be for fans that have yet to pull the trigger on their Super Bowl getaway? Using the cheapest ticket, round-trip flight and hotel cost, Bostonians have the most expensive path to Houston with an all-in price of $3,187. Fans traveling from New York and Chicago follow closely behind at $3,119 and $3,080, respectively.
Atlantans may have a shorter distance to travel (under 800 miles) but will pay up when traveling to Houston. They'll pay an all-in price of $2,949 for their voyage to the Space City. Interestingly enough, fans from Los Angeles (over 1,500 miles) have the an even cheaper route at a $2,928 all-in price.
Image Credit: By Andrew Campbell - Flickr, CC BY 2.0, via Wikimedia Commons
Posted-In: Jesse Lawrence NFL Ticket ExchangeNews Travel Sports Events Media General Best of Benzinga
View Comments and Join the Discussion!