International Law Expert Talks Challenges Of Servicing The Marijuana Industry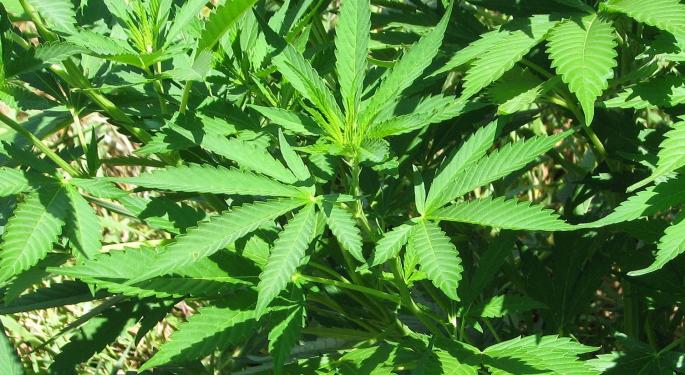 A few weeks ago, Benzinga spoke about providing accounting services for the marijuana industry with Mat Young, vice president of state regulatory and legislative affairs at the American Institute of Certified Public Accountants' state regulation and legislation team. But, we were left wandering, what about other professionals servicing cannabis businesses?
So, we reached out to Zameer Qureshi, a legal consultant to The Acta Group EU, Ltd, and asked him about the challenges that lawyers face when dealing with cannabis businesses and clients.
The Challenges
"The challenges are multiple," he said. "The first one [related to the fact that] the social views on cannabis are still evolving— I am not sure that in every realm or sphere of society it is particularly acceptable to speak on this topic yet. I think that is more pronounced for lawyers and even more pronounced for lawyers in states where it is not legal. So that is one thing, just what can you say and how will people think of it."
"Secondly" he continued, "now lawyers are members of bar associations. They engage in discussions and stuff like that, so you have to be very careful what you can legally state and what opinions you can express also."
Finally, the expert pointed out, "Following the legislation is a particularly challenging process. Again, it is unprecedented, highly complex, and continues to be evolving. Keeping abreast of key developments is a task. Answering questions on political issues can also be challenging."
A Piece Of Advise
To end, Benzinga asked Qureshi if he had any advice for lawyers or professional practitioners in general that want to get involved in the cannabis industry.
"One of the key issues in this regard is, as the marijuana industry in the U.S. matures, whether we like it or not, the reality is that many people have been in this industry but on the wrong side of the law for quite a long time," he explained.
"Now, as the industry matures, among others, these people will seek to become part of the legal industry and this is a major issue for lawyers and economists, among others, because it raises ethical issues— Lawyers and economists in particular (and others) should evaluate clients who come to them very carefully and make sure that they are not putting themselves in a challenging or a potentially incriminating position by providing services to clients," he concluded.
Liked this article? Now check out Qureshi's comments on why he believes Hawaii and Arizona might go recreational.
Posted-In: Acta Group EU cannabis marijuanaNews Topics Legal Interview General Best of Benzinga
View Comments and Join the Discussion!