Is Americans' Involvement In Politics Increasing?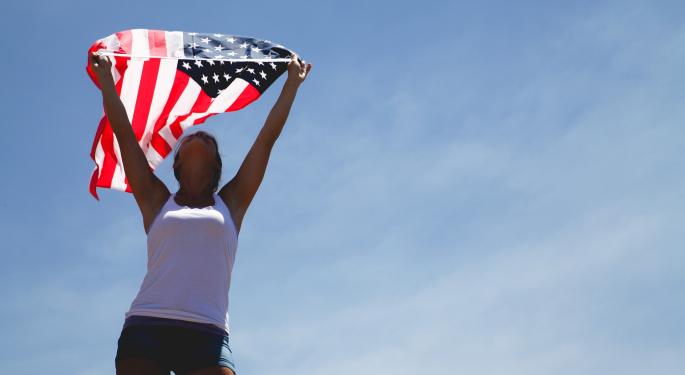 Last week, Republicans voted to gut the Office of Congressional Ethics. And, although they later went back on the initiative, the controversy seemingly spiked interest among Americans regarding their representatives.
Last week, Alphabet Inc (NASDAQ: GOOG) (NASDAQ: GOOGL)'s Google Trends showed a marked surge in search volume for "Who is my representative?" Interestingly, some media outlets and Congress members reported what happened next was that people reached out to their representatives to complain about the ethics initiative, showing a somehow unprecedented level of involvement. And, even more notably, some of these Congress members declared that the people's messages weighed on their decision to backpedal on the reform attempt.
However, as NPR pointed out, the spike in searches was remarkable, but the volume was not as significant as that for other political topics like Obamacare or Jeff Sessions.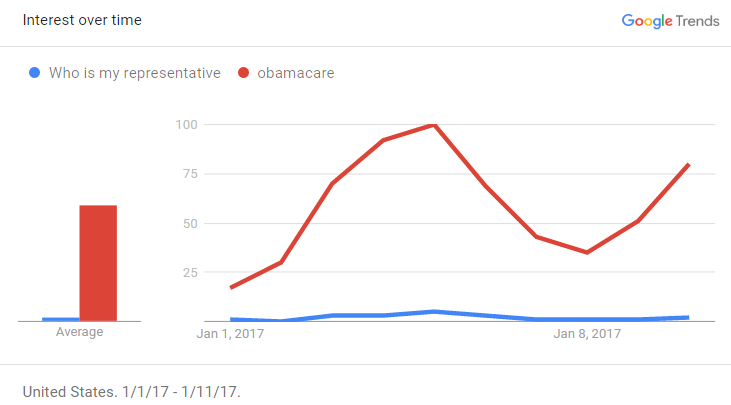 Still, people tend to be more interested by Justin Bieber than by Obamacare.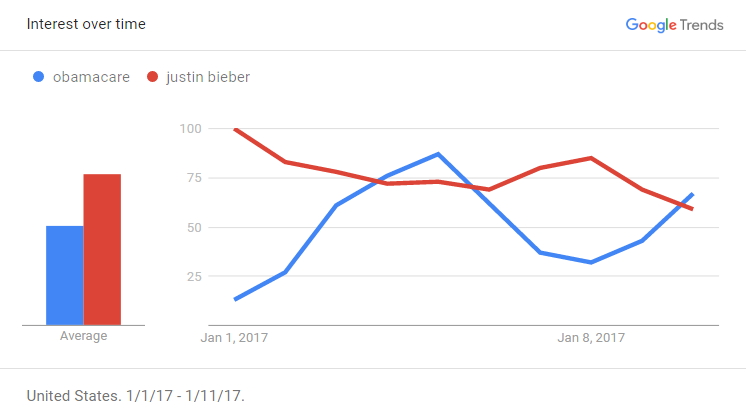 So, is political engagement increasing? It could seem this way.
Talking about how polls got most predictions very wrong in 2016 (not only in the United States, but also in France, Britain, etc.), Courtney Kennedy, who conducts surveys for the Pew Research Center, explained, "A lot of the assumptions about what people who vote look like is based on the exit poll. And what we've learned is the exit poll data over-represent people that are college-educated, over-represent non-whites. And so, in fact, the people that came out to vote this year were somewhat more white and less educated than many pollsters had expected them to be."
View Comments and Join the Discussion!
Posted-In: Google Trends Office of Congressional Ethics RepublicansNews Politics Topics Media General Best of Benzinga