The Most Overpaid And Underpaid CEOs In The Dow 30 This Year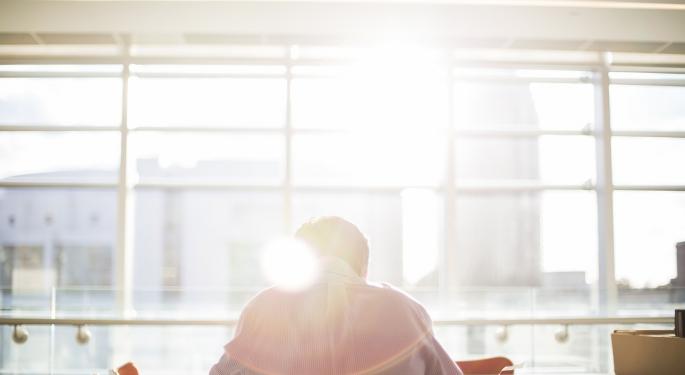 CEO compensation has been a topic of much heated discussion, given that it is on an ever-increasing trajectory, widening income disparity. According to data released by Equilar, a provider of executive data, CEOs at the 100 largest companies by revenue increased a median of 3 percent in 2015 to $14.5 million with the average pay at $15.5 million.
Composition Of CEO Pay
CEO compensation comprises several components such as salary, stock awards, option awards, non-equity incentive plan compensation and other compensation. Stocks and options grants accounted for over 60 percent of the average pay mix for U.S. CEOs in 2015, according to Equilar.
Regulatory Check On The Cutting Block?
The SEC's new disclosure requirement implements a section of the Dodd-Frank Act of 2010 that seeks to expose extreme pay gaps within corporations and to permit cross-company comparisons of CEO-worker pay inequality. However, with Donald Trump expected to make a regulatory overhaul, the Dodd-Frank Act could be repealed.
Recently, Portland, Oregon, become the first jurisdiction to approve the imposition of a corporate surtax of 10 percent on companies with a ratio of CEO to median employee pay of at least 100:1 and a 25 percent surtax on companies with a ratio of 250:1 or higher. The new tax applies to companies doing business in Portland and would be effective in 2017.
AFL-CIO's Paywatch 2016 survey showed that CEOs of S&P 500 companies earned total compensation of $12.4 million, on average, in 2015. With production and non-supervisory workers earning $36,875, on average, in the said period, a CEO-to-worker pay ratio now stands at 335:1.
A Reality Check: Dow 30 Company CEO Pay
The ratio of CEO compensation to net profits** (dollars paid for every $1 profit generated) show that all of the firms had a ratio below one, suggesting that they are underpaid.
The highest pay in absolute dollars was for Nike Inc (NYSE: NKE)'s Mark Parker, whose 2016 salary, including stock awards worth $33.50 million, stood at $47.67 million. This represents a 184 percent increase from $16.8 million in 2015.
Walt Disney Co (NYSE: DIS) Robert Iger drew $45.72 million*, coming in close second.
McDonald's Corporation (NYSE: MCD) Steve Easterbrook's compensation was the least among the Dow 30 companies at $8.04 million*.
Chevron Corporation (NYSE: CVX), which has a loss of $11.5 billion in the trailing 12-month period, paid its CEO John Watson $22.4 million* in compensation.
Douglas R. Oberhelman, CEO of Caterpillar Inc. (NYSE: CAT), which made a profit of merely $600 million in the trailing 12 months, was the least underpaid with a ratio of 0.03 percent.
Nike, with its outsized compensation for its CEO, though underpaying him, came next with a ratio of 0.01 percent.
Apple Inc. (NASDAQ: AAPL)'sCEO Tim Cook, who drew $18.23 million* in compensation, is the most underpaid, with a score of 0.0002.
Microsoft Corporation (NASDAQ: MSFT) Satya Nadella comes next, with a pay of $18.33 million*. The $16.59 billion profit for the trailing 12 months gives the company a ratio of 0.0011.
Notes
* - The 2015 CEO compensation gleaned from the proxy filings of the companies were taken for comparison. The figure for 2015 inflation adjusted using an inflation calculator to give the dollar amount for 2016.
** - Net profit data was taken for the trailing 12-month period of 2016.
Comparisons may not be 100 percent accurate, given that these companies operate in different sectors and have to contend with different operating conditions and stakeholders, including suppliers, customers and employees.
View Comments and Join the Discussion!
Posted-In: Equilar John Watson Mark Parker Robert IgerNews Education Management General Best of Benzinga