Yahoo Hack Adjusts Spotlight On Cyber Insurance, An Industry Expected To Hit $7.5 Billion By 2020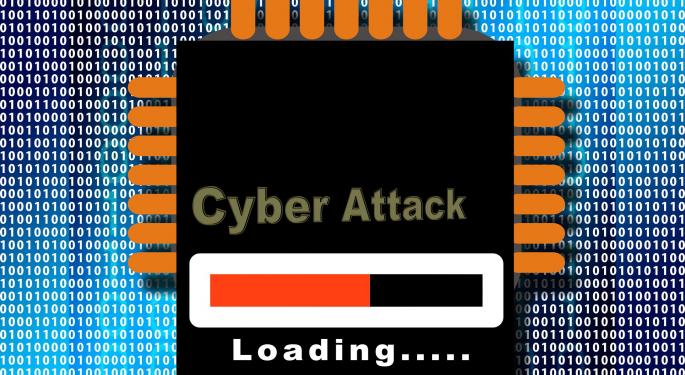 Yahoo! Inc. (NASDAQ: YHOO)'s recent hack, now considered the biggest cybersecurity breach in history, has brought public corporations' need for cybersecurity insurance to the fore.
Cyber Insurance's Potential
While cyber insurance is a relatively new product, the industry is expected to explode in the next few years. The current $3 billion market is expected to hit $7.5 billion in premiums by 2020, according to a forecast by PricewaterhouseCoopers. The expected growth will come from increased demand and will likely be driven by rising premiums, as the need has been more evident than ever after the recent hack.
"The products continue to be on the rise; companies continue to understand the risk and they are seeing the need for it," said Brian Dunphy, senior managing director of management & professional risk group with Crystal & Company.
"The insurance market is evolving and is trying to respond to the need," Dunphy said in an interview with Benzinga.
2016 Makes History
2016 was the biggest year ever for cyber attacks. Public corporations having their data stolen is a major headline risk, one that can seriously jeopardize a company's reputation. Yahoo knows this all too well. American International Group Inc (NYSE: AIG) has indicated that this is one of the top five areas of concern for risk managers across all organizations.
Cybersecurity Insurance Clients: The Whole Gamut
According to Dunphy, there are three types of potential clients for cybersecurity insurance, "Companies that have been hacked and know it, companies that have been hacked and don't know it and companies that haven't been hacked yet."
Personal data is very expensive and valuable on the black market, and it is what hackers use to float their operations. Not only can information on locations, passwords and private data be stolen, this could also have a major effect on an organization's bottom line.
While the market for cyber insurance is relatively new, insurers are doing a better job in parsing data, meaning that select buyers will receive more favorable terms. Industries that will come under more scrutiny? Those with a great deal of personal information, including healthcare, retail and higher education.
"If you hold data that is personal in nature, cyber insurance becomes more and more important," concluded Dunphy.
Posted-In: Brain Dunphy Crystal & Company cyber insuranceNews Movers Tech Trading Ideas Interview Best of Benzinga
View Comments and Join the Discussion!