Changing The Stigma: Blues Traveler's Brendan Hill On The Future Of The Marijuana Industry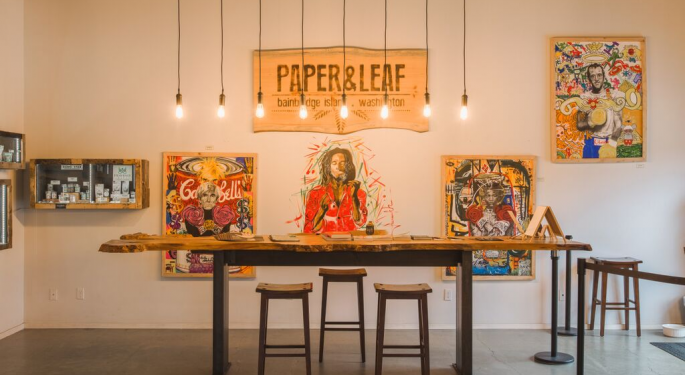 Brendan Hill became famous playing the drums for Blues Traveler, a Grammy-winning U.S. band. Back in 2013, Hill and a partner decided to start another project, which finally became a reality in 2015: a licensed recreational and medical cannabis retail store.
With only one location in Bainbridge Island, Washington, Paper & Leaf was one of the top grossing shops in the state last year, selling an estimated $2.8 million — before paying about $1 million in taxes.
Benzinga recently had the chance to chat with the rock-star-turned-entrepreneur, who shared some insights into the marijuana industry.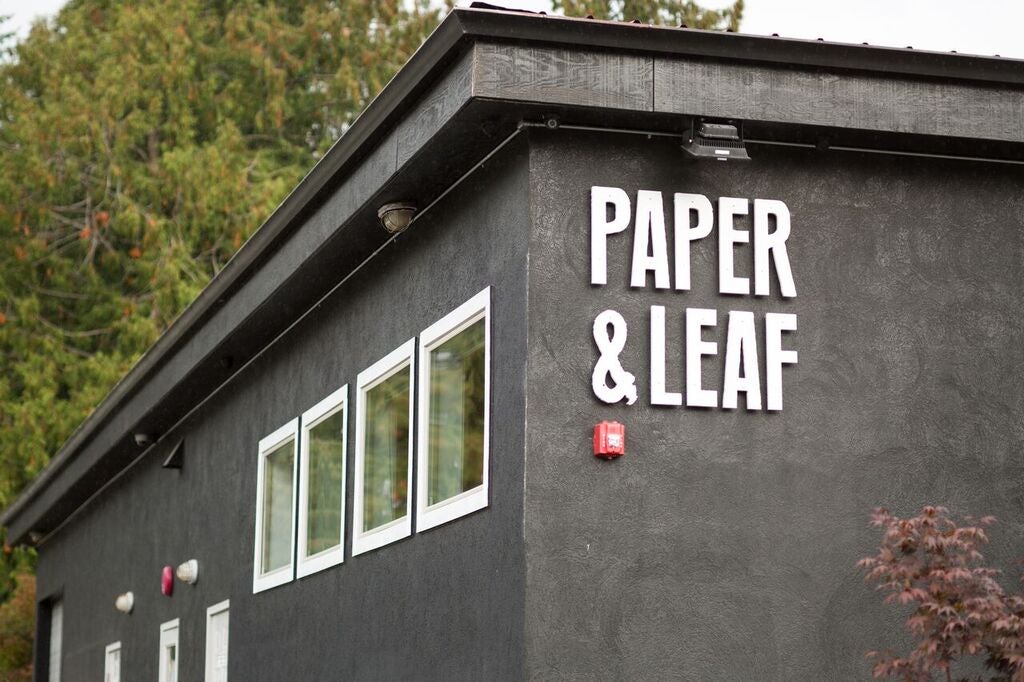 Changing The Stigma
"We're trying to change the stigma of cannabis retail shops; we like to call them access points rather than dispensaries," Hill said, talking about his company. Since marijuana is recreationally legal in Washington, Hill and his partner are "trying to make it feel more like a boutique wine shop or someplace where anybody over the age of 21 is welcome."
Benzinga moved on to ask about payments services catering the under-served cannabis industry.
"When we opened in June of 2015, there were a couple of early players in the closed loop payments system," the businessman explained. "Since [marijuana] is still considered a Schedule 1 on a federal level, most of the national banks, [same as] Visa Inc (NYSE: V), Mastercard Inc (NYSE: MA) or American Express Company (NYSE: AXP) don't allow payments using their services."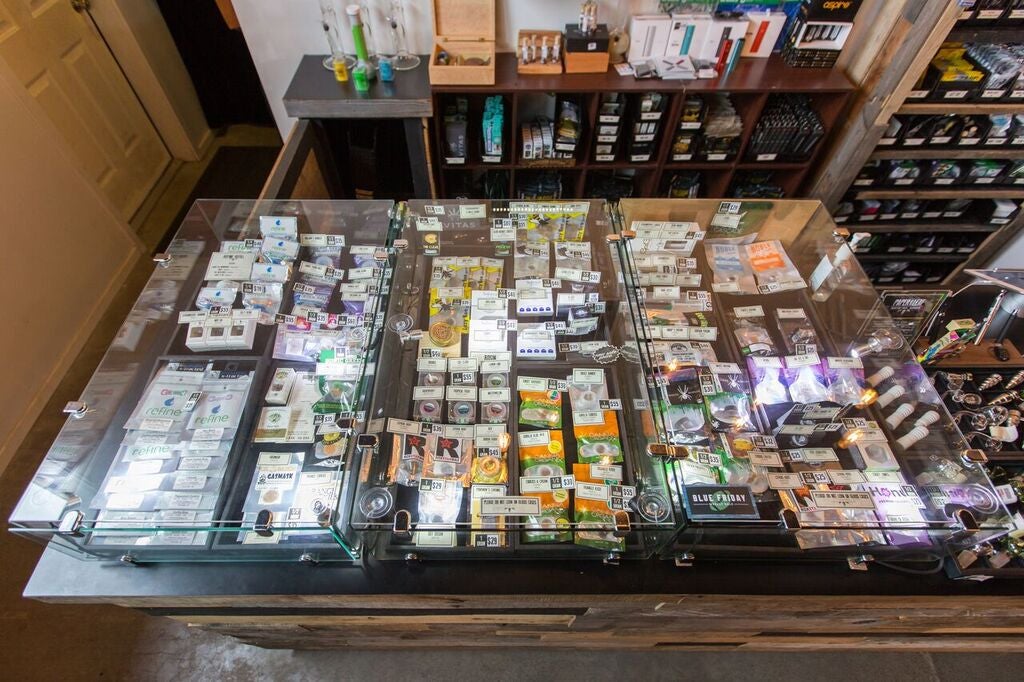 So, Paper & Leaf experimented with one of the early players. "It was still very early and a little bit corky, and we found that it slowed down our point of sales experience at a customer level, and it was a little bit invasive, as they had to attach their bank accounts and they had to go outside of the store to complete transactions [...] and get prepaid cards," Hill explicated, adding that some newer services like those using blockchain seem to be solving many of these issues.
Financial Implications Of Legalization
When questioned about the financial implications of marijuana legalization, Hill responded, "In the early days, with Initiative 502 being passed [...] between the passage and the implementation, which was about a year-and-a-half, there was this kind of land-grab for warehouse space for growers [because] in Washington you can't grow all year round.
"As for Proposition 64's passage [legalizing recreational cannabis in California], I think you are going to see a lot of warehouse space being either bought or rented out at a much higher markup, probably two-to-four times the going rate, [but] just in those areas where the city and state will allow it. I think it's a bit similar to the old railway going through the middle of a wasteland: people would buy up land hoping that the railroad would go through part of their land."
Check soon for another article where Hill goes into the impact of legalization on public and corporate finances.
Image Credit: Photos provided by and used with expressed permission from Brendan Hill's PR team.
Posted-In: Cannabis Politics Topics Legal Success Stories Startups Tech Interview Best of Benzinga
View Comments and Join the Discussion!