Industry Expert Discusses The Future Of 3D Printing: Consumer Products And Energy Efficiency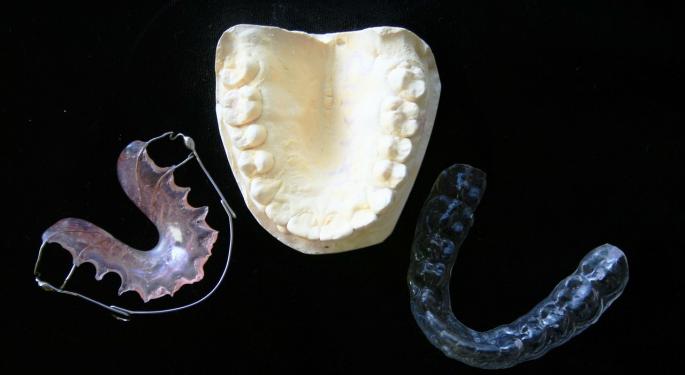 "What we'll see in the mainstream is 3D printers being used in products that we use, but I don't see us wearing fully 3D printed products for a while yet," Alexis Caporale, recently selected as one of the 50 most innovative young leaders in the world for his work as co-founder and CEO of Trimaker, the Latin American leader in 3D printing, told Benzinga during an interview.
Benzinga: Taking into account that, for instance, Nike Inc (NYSE: NKE), Under Armour Inc (NYSE: UA) and adidas AG (ADR) (OTC: ADDYY) have been experimenting with 3D printers and shoes, what product do you think will bring 3D printing to the mainstream?
Caporale: If by mainstream you mean a product that reaches the consumer day-to-day, it's hard to tell. I think we'll get something like cyber-cafes or printing houses first, because these formats are already being used quite much in architecture and industrial design. Now, for end products, something we can go buy in a mall, it's still an expensive technology. Nowadays, the only industries that can support these costs (beyond aerospace, satellites, etc.) are those linked to art and jewelry. In fact, you've already got some products available for purchase in these areas.
For footwear, we've got clients that use 3D printing to develop prototypes, but a 3D printed sneaker would cost — let's say — an arm and a leg. So, I don't see the industry going in that direction, because the descent in the cost of the technology has a limit [...] The application will be considerably more competitive in the industrial segment.
Benzinga: Are you active in any consumer sectors?
Caporale: We work in the dentistry sector. In odontology, we're making something that people use. In fact, next year we'll probably launch a new Trimaker product aimed at the dental science market, because we're developing something that people are already using and it's working. However, it'll be still part of the piece –and not all of it- that will be printed in 3D.
What we at Trimaker, are already doing as well are pre-surgical and educational products. For instance, if you had to operate a skull, we'd take a CAT scan and model the scull, allowing the doctor to see what he'll deal with before the operation. In addition, we've found some educational uses, like showing how a liver with cancer looks.
3D Printing & The Environment
Caporale is not only an entrepreneur in the 3D printing industry, but also a published expert in renewable energy — his book can be found on Amazon.com, Inc. (NASDAQ: AMZN).
When asked about the intersection between 3D printing and fuels, he mentioned a project from the U.S. Advanced Research Projects Agency-Energy (ARPA-E), which seeks to diminish the weight of vehicles using 3D printing. "With 3D printing, you can alter the internal morphology of things, and you've got cases where weight dropped by 30 percent, for example, in airplane wings and car chassis. That, in terms of fuel consumption, makes a tremendous difference."
Companies working with 3D printing and fuel efficiency include Boeing Co (NYSE: BA) and General Electric Company (NYSE: GE), he added. "In fact, General Electric is making 3D printed gas generating turbines. I mean, it's amazing."
Among the pioneers in the use of 3D printing is the automotive industry, which uses it especially for prototyping, Caporale continued, are General Motors Company (NYSE: GM) and Toyota Motor Corp (ADR) (NYSE: TM).
About Trimaker
Multiple-award-winning Trimaker is the leader in terms of sales in 3D printing in the region, serving clients like Staples, Inc. (NASDAQ: SPLS), Toyota, Kraft Heinz Co (NASDAQ: KHC) and Telefonica S.A. (ADR) (NYSE: TEF). The company not only manufactures its own 3D printers, but also offers materials and related services.
Liked this interview? Now check out our conversation with ArcView's CEO Troy Dayton, who shared his optimistic outlook for the marijuana industry under Trump, and our chat with a leading Spanish-speaking economist who explained the 'Trump Effect' on Latin America.
Note: This interview has been translated from Spanish, without altering the meaning of the statements provided by the interviewee.
View Comments and Join the Discussion!
Posted-In: Emerging Markets Health Care Commodities Topics Top Stories Markets Tech Interview Best of Benzinga