4 Ways To Make Quick Cash With These Tech Companies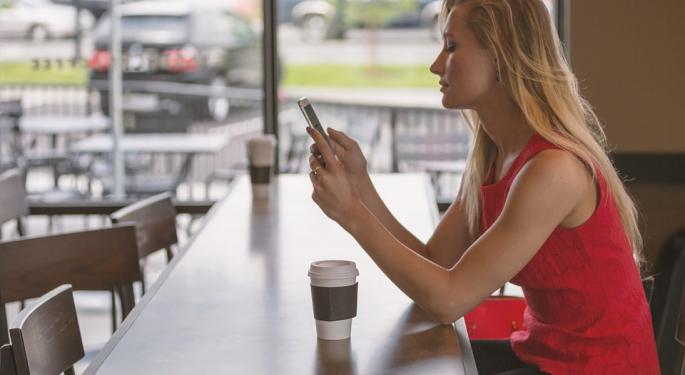 Imagine this scenario:
There's one week left in the month, and you've burnt through your budget. You've already bought groceries, paid the rent, electricity, and gas, but you've still got to pay those credit card bills. It's a few hundred dollars, but you don't have any room left in your budget. Paying late is out of the question, because you want to avoid fees and the hit to your credit score. What do you do?
You could dip into your savings, but that's not always ideal. Instead, here are a few popular ways people use to earn some cash on the side, perfect for just a scenario like this.
Uber Or Lyft
Making extra money from an online employment platform (like Uber and Lyft) as far more common than you might think. A recent Pew Research Center survey found that 8 percent of adults in the United States had earned income from ride hailing, laundry services, and other online employment options in the past year.
Interestingly, only 56 percent of respondents said they needed those kinds of jobs to make ends meet, while 42 percent said they could live without the extra income.
In fact, most Uber and Lyft drivers declared they work only part-time, with more than half of Uber drivers and 78 percent of Lyft drivers driver fewer than 15 hours per week.
Per I Drive With Uber, the average driver makes about $19 an hour, although the figure can vary widely depending on the city.
Mechanical Turk
Amazon.com, Inc. (NASDAQ: AMZN)'s Mechanical Turk marketplace is another great source for part-time or casual employment. The site connects businesses in need of Human Intelligence Tasks (HITs) with people that can perform them on their own time - pretty much like contractors.
Offers range from translations to helping build knowledge bases, and from typing texts from images to determining snow coverage on roads.
Gigwalk
Gigwalk
is somewhat similar to Amazon's Mechanical Turk in the sense that it connects consumers and businesses.
One you download the app on your phone you'll get a map with tasks you can perform close to where you are. Generally this involves taking a picture of a a business and uploading it to the app. Once the "gig" is completed and approved, the money is deposited in your Paypal Holdings Inc (NASDAQ: PYPL) account.
PawnGuru
Don't feel like leaving your house? PawnGuru might be for you.
The premise is pretty simple - it's like eBay Inc (NASDAQ: EBAY) but for pawn shops. The thing about pawn shops is that different stores can make very different offers for the same product. For instance, PawnGuru found, a diamond ring that went for $60 at one place got an offer of $1,060 at another one. This tends to happen because different shops specialize in different goods.
PawnGuru allows sellers to get items appraised by pawn shops from across the country to negotiate the best price.
Disclosure: Javier Hasse holds no interest in any of the securities or entities mentioned above.
Posted-In: News Topics Crowdsourcing Be Your Own Boss Startups Tech Personal Finance General Best of Benzinga
View Comments and Join the Discussion!